How often do you see healthcare providers and patients working together to improve health?
Well, technology has made it possible and today the greater engagement of patients in healthcare is contributing to better health outcomes, all due to information technologies supporting engagement. Patients also appreciate this fact of being engaged in their healthcare decision-making process, and it has been noticed that the ones who were engaged as decision-makers in their care proved to be healthier and had better outcomes. Today there are a number of Patient Engagement Software Development Companies out there, equipping healthcare providers in e-connecting with patients and families through engagement with patient portal adoption, social media, secure messaging, and other emerging health-related technologies.
Why Patient Engagement is Important?
A recent study by Concentra from Health Dialog regarding patient engagement states that they divided 1 of every 170,000 patients into two groups, where, one-group received a usual level of care & support, whereas another group was given advanced support guiding them in making a sound decision in terms of their healthcare and they very much benefitted from it. Hence, with patient engagement, the patients received better support with 20.9% lesser cardiac surgeries, 12.5% lesser hospital admissions, and 5.4% lower costs overall for the medical center.
Owing to the super-busy lives that all of us are leading nowadays, many adults tend to be distracted while attempting to go through the day. They are in constant chaos of rush between tasks at home, office, college, etc. Due to the same, they are not always paying close attention as they head to the doctor's office for any symptoms or ailments, as in their minds they are busy with thoughts of forthcoming tasks or the reason it could be that they're nervy about the reason that led them to this doctor visit.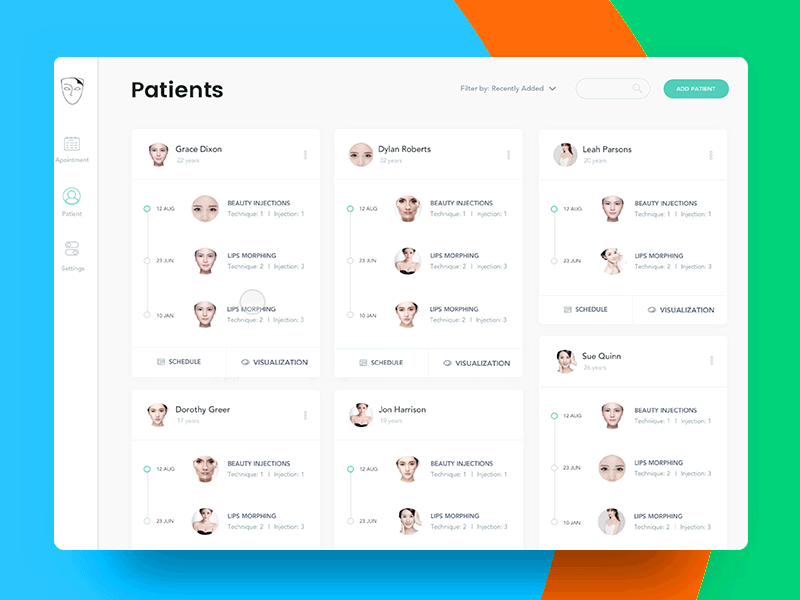 Hence, healthcare professionals on their part need to do their bit to enhance patient engagement, and this will result in patients being prepared to quiz the right questions regarding their health, easily book follow-up appointments as and when required, and be knowledgeable of their home-care requirements. Not just these, but a number of other crucial factors demand the healthcare practice to give huge priority to patient engagement. Often it happens that patients contemplate whether they should continue being treated by a particular physician or instead move to another physician group. However, by making them a lot more engaged with the current doctor & their team, they're more certain to stick around.
What are the challenges in the arena of Patient Engagement?
Now in the case of medical practices and healthcare centers, in order to enhance patient engagement, they can't just rely on new technologies but need to focus on cultural-shift as well. As the industry makes efforts to adapt to the changes, there are few obstacles that providers and administration should be prepared for, such as:
Workforce reluctance
Operational & Implementation challenges
Ease-of-use of technology
Lack of health information exchange systems
Different communication preferences
Difficulty in shifting behavior
But the good thing is that miscellaneous benefits of patient engagement overpower the challenges and cost of implementation. Still, it should be kept in mind that cultural shifts and successful adaptation occurs rarely sans any obstacles, hence be practices should be prepared to battle it out.

What are the benefits of Patient Engagement?
When practicing patient engagement, the benefits are wide-ranging for the patients, providers & staff.
For Practice – With your team managing each patient's particular situation minutely, you are enabled to offer comprehensive and better care to your patients.
For your patients – Patients having access to the patient portal and receiving more care, time, and vital information from your team, will be naturally happier.
Increased revenue – By engaging patients, you encourage them to stick with your healthcare centre for a longer time, like they come for regular check-ups & follow-up visits. This is going to boost your bottom line naturally.
Enhanced office efficiency – When patients are allowed to enter & maintain their own data in the patient portal, it ensures that the staff functions way more efficiently. After all, they don't have to enter any information from handwritten forms, and then to answer patient questions via the portal is again a time-saving convenience.
Organizational Competitiveness – Providers that are well-engaged with patients tend to be more efficient, can set up follow-up visits as well as use patient-portal for easier and faster communication.
Customer Satisfaction – The number of satisfied customers (patients) will be certainly more as they know that your healthcare institution devotes more time & other resources to boost patient engagement and giving out information crucial in making better health-related decisions.
Reduced Costs – EHR technology is crucial in improving workflow via the use of shared information. This way it reduces or eliminates paperwork, assures accurate information, and provides patients with an enhanced experience.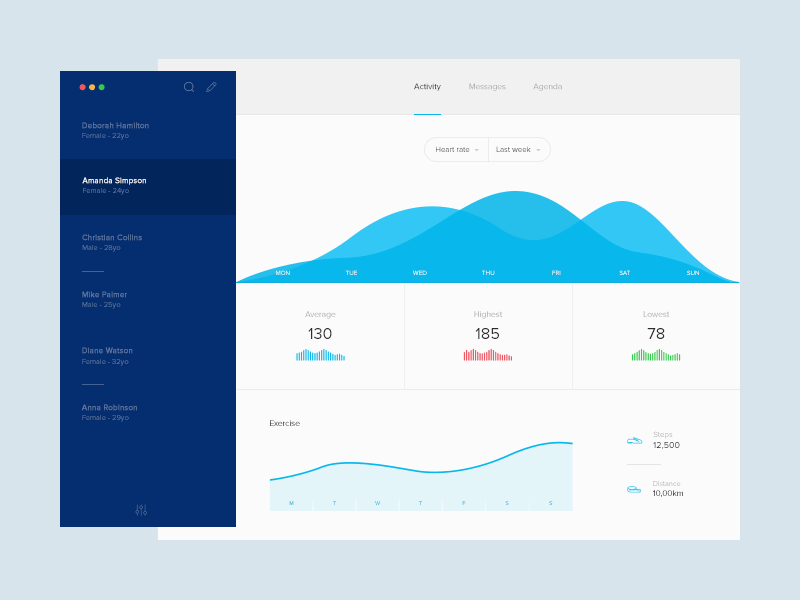 How to successfully implement a Patient Engagement Strategy?
It is crucial to develop a patient engagement strategy, as that helps in attaining patient engagement goals pretty easily. It is advised to use the best & latest software in the market to boost patient engagement as well as you will require activating the Patient-Portal feature of the EHR (electronic health records) System of your healthcare center. With a dedicated EHR, your healthcare team keeps track of patient data and makes it accessible from any phone or desktop. By linking EHR with a patient portal, your patients and your team get empowered to function together in an efficient manner.
Let's explore Technology Solutions that Boost Patient Engagement Patient Portals
With the patient portal, it gets easier to increase the quality and frequency of communication taken place between patients and providers. It allows them to clarify a number of doubts, maybe regarding treatment at home or some other issue, instantly. With the portal, the patients simply need to submit their query and the hospital staff can respond quickly via text or email. It is also effective in prescribing medications, allow patients to request a refill online, and schedule appointments from the portals. Thus, it keeps the patients engaged in the app and keeps them informed. Meanwhile, Patient Portal works well on both web and mobiles (supporting iOS & Android).
E-Prescription
E-Prescription software is quite crucial in boosting Patient engagement as it assists patients in reducing unnecessary hospital visits as they can easily get e-prescriptions from doctors, get help regarding medication, contact in case of any allergies or side-effects. Thus, the software keeps the patients constantly engaged and connected with the practice. Meanwhile, e-prescription software functions well on both web and mobiles (supporting iOS & Android).
Also Read: Doctor on Demand Mobile App Development Cost and Key Features
Medical Kiosk
Today more and more hospitals and healthcare service providers are integrating medical kiosk technology solutions into their operations. Using medical kiosk technology in health care businesses can well-connect with patients and customers as it helps to exchange information, payment, and other aspects. Chronic care Software has come around as a boon for patients as it allows them to work hand-in-hand with doctors to monitor their health. The system enables patients to get instantly in touch with the providers whenever the need arises, like they have to report about some symptom, medication dosage, side-effects, or be just anything. It is an effective system that works well on both the web and mobiles (supporting iOS & Android).
Medication Tracker
The medication tracker mobile app (supporting iOS & Android) enables the patients and providers to be fully engaged during the health-related proceedings. Like, in the case of providers, they can keep a check on their patients whether they are abiding by the prescription or not, and keep a tab on their progress, while patients can again contact the providers regarding any query related to the medication.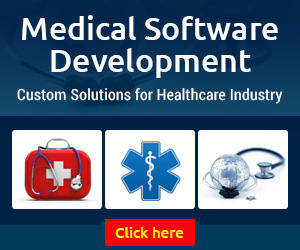 Healthcare Education App
Healthcare education mobile application is meant to educate providers and patients about healthcare education, like present trends, new technologies in healthcare and new offerings, etc. and it certainly has great features to keep the patients engaged. After all, often patients are curious to know about the new developments in healthcare and the app does it pretty efficiently.
Telemedicine
Telemedicine Also known as Telehealth Software, it is a great means to limit patients visit to healthcare centers by enabling doctor consultation via the video chat feature. Needless to say, this functionality is greatly embraced by the patients owing to the comfort it delivers in the arena of healthcare. It keeps the patients engaged to the software as they can connect with the providers to discuss symptoms, queries related to certain ailment, medication, and present health, or just anything related to the arena. Not just it boosts engagement but also ensures privacy for the patients. Telemedicine Software works well on both web and mobiles (supporting iOS & Android).
Read More: How to Develop a Telemedicine app on the concept of Doctor on Demand?
Reminders
While getting treated for a certain ailment, the ultimate aim of the patients is to receive the best care and they admire a personal touch to it, which is made possible with reminders sent to patients from time-to-time regarding upcoming appointments, medicine in-take timing, and for the number of other purposes. Thus, it keeps the patients engaged at all times. Meanwhile, this feature is offered on both the healthcare website as well as mobile apps.
Gamification
This technology, which is being increasingly applied to many industries with healthcare being prominent, is a great means to create fun and engaging experiences and it converts users into players. It is usually employed in health & wellness apps related to self-management, disease prevention, medication adherence, medical education-related simulations, and some telemedicine programs. Gamification enhances patient engagement by enabling users to share progress and results with their friends or other users of the service, thus creating a competitive spirit to elicit better use of service (like weight loss apps, fitness apps, etc.)
Women's Healthcare Apps
Today there exists a number of women healthcare apps that allow them to keep track of their health. These apps allow the women out there to book all kinds of video appointments with a wide network of vetted experts, ranging from therapists, GPs, gynecologists to nurse practitioners. Thus, the apps keep the patients engaged at all times, like constantly sending updates regarding women's health while the basic functionality remains the same as other apps, like book easy and instant appointments online, discuss health-related queries, pregnancy tracking, etc.
Diet & Nutrition Tracking App
Diet & Nutrition Tracking Apps have bridged the gap between the real and virtual world by delivering an interactive and creative solution to human problems. To start with the app, you simply need to enter your nutritional goals or weight-loss goals and use features within the app to plan your meals and monitor your adherence. In this manner, it keeps the users engaged in helping them track their diet and nutrition intake throughout the day.
Why is it important to choose the right development partner for Patient Engagement Solutions?
As you begin your search for the right Medical Software Development Company, ensure that the firm offers these integral features, such as Ease-to-use functionality, Simple & appealing design, Speedy execution, Friendly-support, processes efficiently on all devices (tablets, mobile & desktops), mobile-ready strategy (suits both Android & iOS apps), Integrated with EHR system of the healthcare practice, HIPPA, HL7 compliant, Integrated with EPA (Electronic Prior Authorization), and Certified with EPCS (Electronic Prescription for Controlled Substance).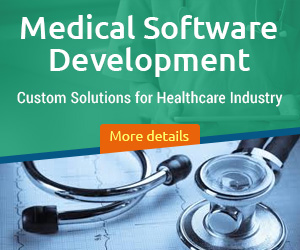 What is the cost to develop a patient Engagement System?
Numerous factors go into consideration to decide on the cost to patient engagement software development, after all, its a huge app, requiring a lot of integrations, with ePrescription software, EHR system, Patient Portal and a lot many. However, the factors that mainly affect the patient engagement software development costs are:
Basic Functionalities
Advance Features
Third-Party API Integrations
Certifications & Compliances
Development Partner Location
Size of the development team
Development Platforms (Android/iOS/Web/SaaS)