As soon as we hear about someone becoming a parent, all we remember is the newly-turned set of a parent going gaga over how special is the feeling to hold the child in their arms for the first time or how wonderful they felt as their child first called them mum or papa.  However, what we hardly see people sharing their thoughts over is how dreadful the experience seems to be. I mean, becoming a new parent can be amazing, but then again, turning a parent is also one of the biggest and toughest jobs in the world, which anyone will ever take on. And then its one of those few jobs where there is just a little training. So, isn't it natural for new parents to feel a little lost as their baby comes home and they are often like, What on earth we have put ourselves into Quite dreadful a feeling!
Is there a solution to this nerviness?
Well, with the digital world being for your rescue, I think there is an answer to every question and a solution to every problem. All you have to do is just use Google. Now out there as you Google the information, you will be showered with the countless advice of course, with everyone having a new advice every second. But isn't parenting a special experience where every child is different and so are his needs. The truth is that no child is the same, and each of them requires personalized attention and care and needs to be dealt with in a certain way. So, what more can you think of Is there something that allows taking care of the child in a certain way? Is there a right companion out there to help with the journey of parenthood? Well, the answer. There is this great help out there in the form of Parenting Mobile Apps. Yes, there you have it.
Parenting Apps: Where most Moms find solace in?
Well, parenting apps are the new game changer and they are made most moms out there stay glued to it. Like they depend on these apps in the big way to take care of their child nutrition, growth check, parenting tips, health care, medicinal advice, school handlings, receive personalized suggestions, and a lot more. These kinds of apps are focused on early child development and baby care.
Such platforms are being specifically designed for new-age parents who are anxious about their child's overall growth, development, and safety, and owing to the limited time they have, require relevant and personalized baby care information and quick assistance from the time the baby is born to when the child reaches a certain age. Thus, while one navigates the highs and lows of a new world these apps give them the knowledge, skills, and reassurance to become a confident parent.
Businesses in Healthcare- IT sectors keenly interested in this new-age trend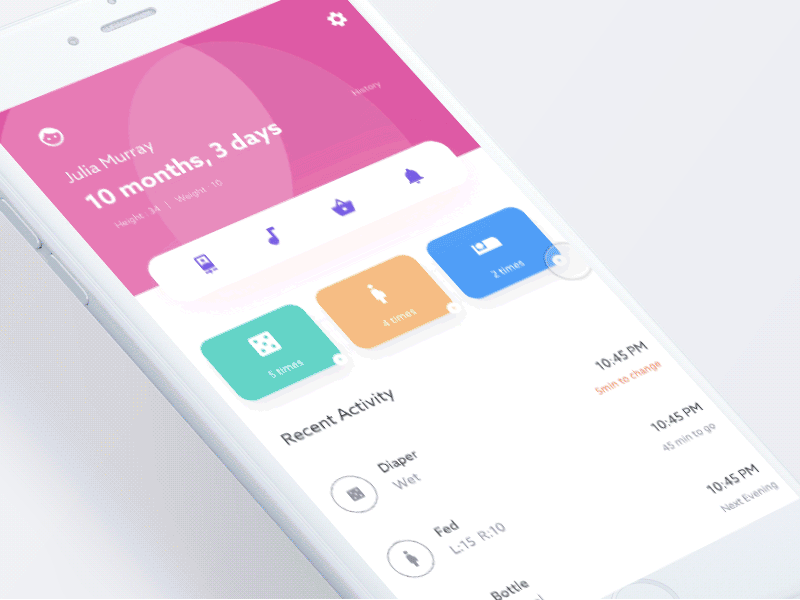 It's the time when most businesses in the Healthcare-IT service provider have realized its potential. They are putting their best efforts to come up with their own kind of successful app. After all, they want to make the most of this trend, which is here to stay, forever (for all the good reasons, till the world doesn't end, of course! which we pray won't for a long long time 😉 after all what will happen to our million plans that we make on daily basis. So as the topic for parenting app development comes, there are a number of crucial aspects that need to be taken care of and focused upon. As the user hugely depending on these apps for daily care and growth of their baby, so the makers of these apps carry a lot of weight on their shoulders in order to fulfill the never-ending needs and demands of their app users. A lot of essential topics need to be covered and the app needs to focus on the practical and personal aspects of parenting. They have to offer evidence-based tried and tested parenting advice that people can trust and depend on.

Understand your audience
The first and foremost thing before starting off with the app development process for parenting and childcare is to know your audience well, like who you will be targeting ultimately. Here, the target audience, we, of course, be mothers, but definitely not just mothers, as we also have dads adoringly talking care of their kids, or maybe granny or grandpa. However, the focus of them all remains one, and that is this cute bud, about whom everyone is so concerned.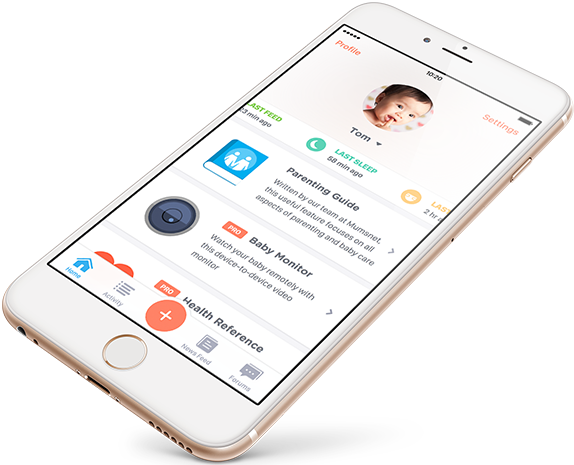 Now developing a mobile app is always backed by a great idea and it is the job of the development team to bring that idea to a beautiful reality. The need is to develop the best app but for that one must be prepared enough with groundwork before initiating the process. Now when the app is focused on kids, the job becomes immensely tricky, after all, their emotions, attitude, behavior, expectations vary from age-to-age, gender-to-gender. Hence, it is vital to gather enough data about the kids and the areas that need to be covered as per kid's age.
Types of Parenting Mobile App
Get Child Schedule Reporting
Doctor care/ Nursing App (Listings and payment to nursing application)
Control your child from being addicted to technology
Top Features of Parental Care Application
Attendance
Daily reports
Learning Stories
Program Planning
Parent Engagement
Smart Billing
Receive photos videos, notes by email
Download or share photos and videos of your children
Receive emergency alerts by text message
View your children's portfolio using our mobile application
Mark your child out sick or on vacation using our mobile application
Keep Kids Safe on the Internet (filter out Porn with our safe browser, SPIN)
Block Dangerous Apps (Prevent your child from chatting with strangers)
Get Reports (Daily Reports provide knowledge: Who, What, Where and How)
PARENT APPLICATION FEATURES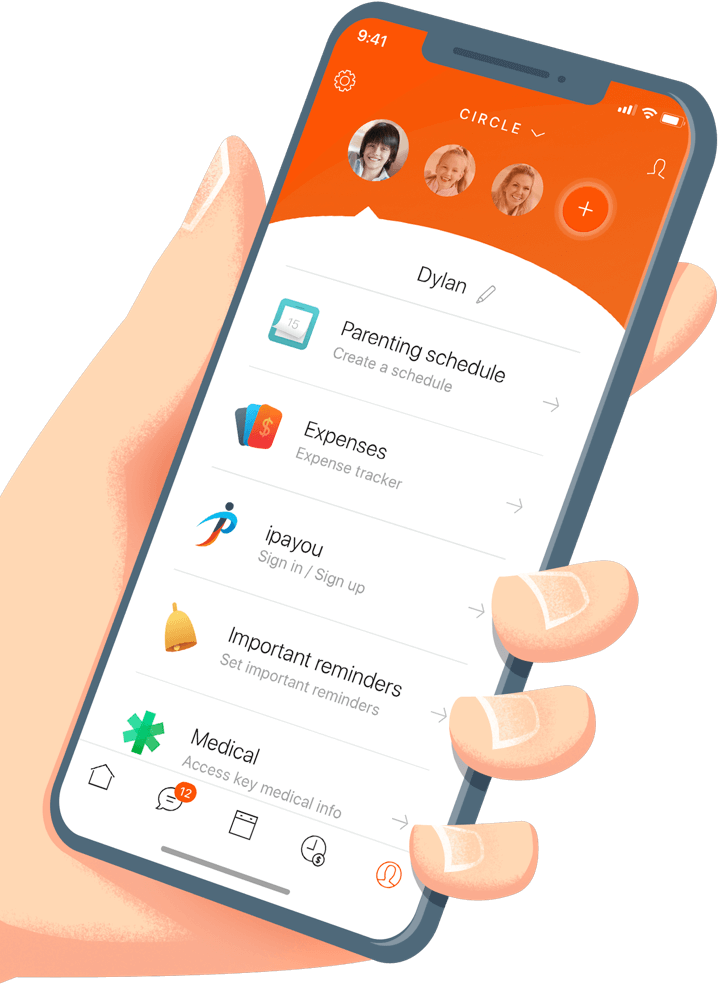 Register/ Log In
View Photos & Videos
Check Daily Reports & Child Schedules
Real-time photo sharing – Parents can receive timely updates throughout the day
Photo and video observations – Tag real-time observations with images from the classroom
Learning stories and portfolios – A child's portfolio is automatically created and maintained through observation tagging
Development assessments – Follow a child's development across developmental domains, skills, and indicators
Application Blocking & Scheduling: Block the Messaging App during school hours so your child is not texting during class. Child under 13? Then block dangerous social media apps such as Kik, Snapchat, Yik Yak, Tinder, Whisper.
Framework and curriculum alignment

OTHER FEATURES
Control What Content Your Child Consumes: Use our Daily Device Screen Timer, Scheduled Time, and Always Allowed features to customize your child?s digital experience so that addiction causing games and video streaming are limited and educational content is encouraged.
Keep Your Child Safe on the Internet: Filter out inappropriate content. No porn. We automatically install SPIN, our free safe web browser and block all other web browsers. Plus, all searches in Google are safe, including images.
Prevent Strangers from Calling: Allow calls to and from known Contacts only, or set specific numbers such as family members-only phone numbers. Review all calls made and received including blocked calls in our web dashboard.
Text Message Logging
Call Blocking for Unknown Numbers (Or limit calls to just family)
SMS & MMS Logging (Optionally, enable Text Collection)
Parents Get a Free Remote Control (Get Location, Time-Out; Extend your child's time easily)
Daily reports and sheets: Fill out meals, snacks, sleep checks, toileting, activities, and observations, medication and mood for individual children or multiple children at a time
Program planning: Plan activities and lessons on-the-fly or months in advance
ADMIN PANEL FEATURES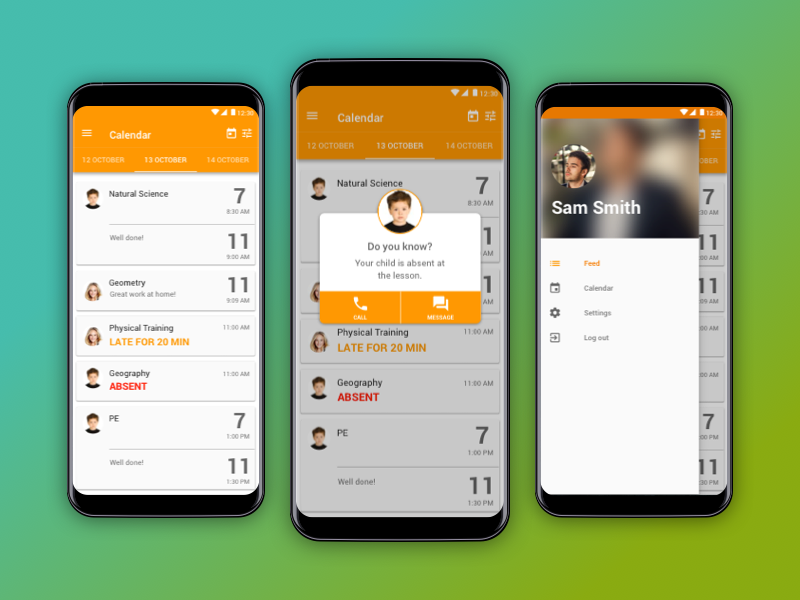 Digital attendance – Record absences and have oversight into check-in, check-out times
Classroom and center-wide reports – Ensure your preschool is running smoothly with attendance, sleep check, meal, toileting, and activity reports.
Centralized parent and child information – Directors or parents can update contact, emergency, allergies, and health information
Menu and calendar sharing – Input meal and snack schedule for parents to view and educators to use in daily reporting
Enrolment management – View upcoming, current and graduated children, schedule rotation and days attending
Staff ratios and management – Staff check-in and teacher-to-student ratios in real-time
Parent billing – Smart invoicing and payments (Coming soon!) to parents automatically ties into a child?s enrolment and scheduling
Full Management- We provide a Web Management Dashboard where you can manage devices, see reports and logs and adjust settings for your family devices.
ADVANCED FEATURES
Monitor Calls & Messaging
Smart Billing
Location Tracking
Geo-fencing- Know where your child is, request a check-in and review their location history.
Create Geofences and proactively get alerts.
In-App Communication
Set Time Limits (Prevent Tech Addiction & Encourage Good Content)
Aspects to take care of while developing a Parenting Care Mobile App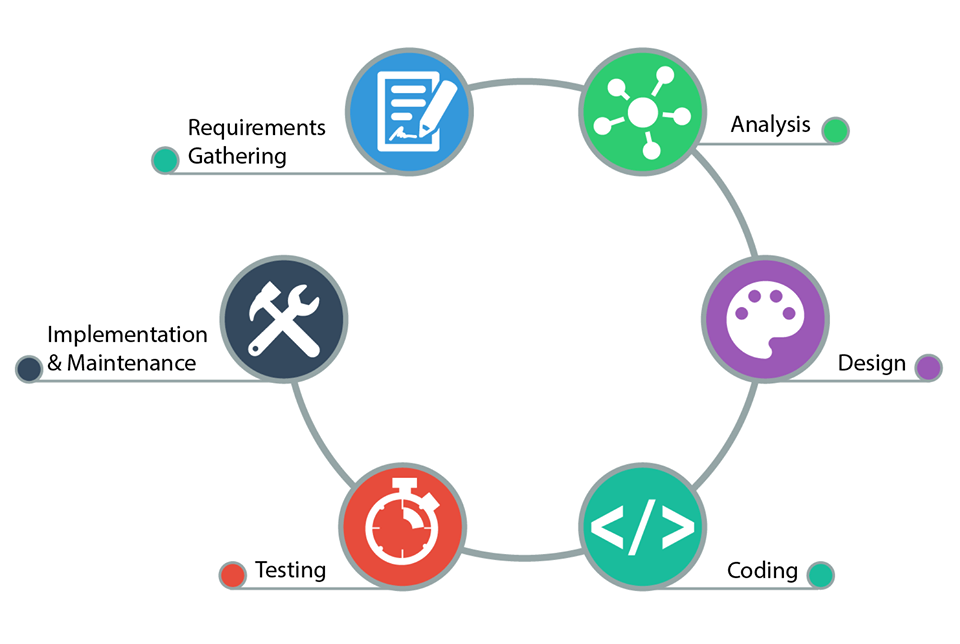 As soon as you have gathered all the crucial features needed for the creation of the sophisticated and quality-rich mobile app, know that it's time to begin the development process. These below-mentioned aspects are needed to be captured during this while:
Concept
Analysis
Design
Development
Quality Assurance
Launch
Required Team Structure
Major efforts go into the making of a parenting care app as one needs to cover myriad aspects of childcare, nutrition, education, safety, and a lot more. Hence, having the guidance of the right mobile app development team that excels in the arena of Healthcare app development is critical. Once you have a pool of expert managers, mobile app designers, developers, and testers, you are good to go as it is the first milestone towards the creation of a brilliant and successful parenting care mobile app. Here is the team that you will be requiring:
Project Manager: S/he should be equipped with managerial skills and good intellect, as these qualities are crucial in identifying the best in the mobile app industry landscape. Your project manager should be able to find the most productive solutions crucial to achieving your business goals and insights.
Developers: Android?App Developer, iOS App Developer, Back-end App Developers
Designers: Expert UX/UI designers, Graphic Designer
Testers: A team of proficient and skilled QA experts helpful to deliver smooth and a rich experience to users.

The cost to Develop Parental Care Mobile App
Well, determining the cost to develop a Parenting care app depends on the size and complexity of the app. Other than that, the physical location of the developers and the number of hours consumed in the app creation play a crucial role in deciding over the mobile app development cost. Based on different zones, here we have outlined the cost to develop a parenting care mobile app.
The US-based developers: $100 to $250 per hour
Eastern Europe based developers: $80 to $180 per hour
India based developers: $70 to $180 per hour
Now according to the segments to be developed, the actual cost of a Parenting Care Mobile App development is graphed.
Technical documentation (40 hours $1000 to $2000)
UI/UX design (60 Hours $1500 to $3000)
Front-end and Back-end development (400 Hours $10,000 to $ 20,000)
Testing (80 Hours $2000 to $4000)

As we calculate the above overhead charges, the average cost of a Parenting Mobile app can be outlined. A reasonable app with limited features can cost up to $8,000 to $25,000?for a single platform and the charges can extend up to $35,000 in case, the app developed is feature-rich and is driven by high-quality standards.
Other Health-Related Resources