Clutch.co, a globally-recognized B2B market research firm, recently highlighted Octal IT Solution as a top provider among mobile app developers in the education space. Octal was also ranked highly on the report for eCommerce and retail mobile app development. This award is a huge honor, and our team is beyond excited!
Clutch business analyst rank companies based on market presence, industry experience, and positive feedback from clients. For example, Clutch.co's most recent list of top education app developers featured Octal because of the team's wealth of incredible reviews. We now have over 70 case study-like reviews of our services on Clutch!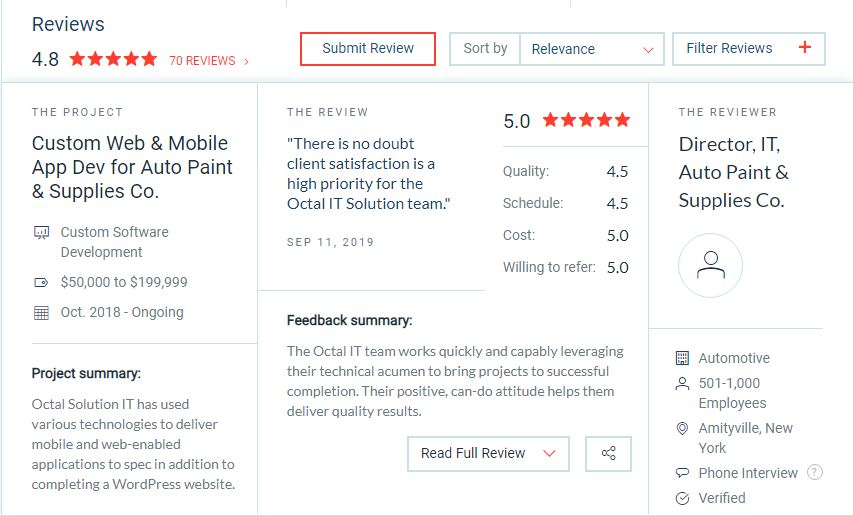 In addition to being featured on Clutch's reviews and rating database, we can also be found on its sister sites The Manifest and Visual Objects. After looking through market research by The Manifest, users will have an accurate picture of leading firms in a given industry segment. Visual Objects supplements this information with a digital portfolio database. You can find us on the Visual Objects list of top developers in India!

Thank you to Clutch for recognizing our leadership in our industry! We're excited to keep leveraging the platform to achieve continued growth. This award really means a lot and will definitely help us in serving better & reaching more potential clients. We will look forward to getting many more awards in various categories.