Healthcare Assistive Technology is immensely useful for disabled individuals helping them in performing tasks that otherwise might have been difficult or impossible for them. It comprises mobility devices, like wheelchairs, walkers, and also hardware, software, and peripherals that assist people with disabilities in accessing computers and other digital technologies. For instance, people with limited hand function can use a keyboard with large keys or a special mouse for operating a computer, whereas blind people may use software that reads text on the screen in a computer-generated voice, besides people having a low vision can use software that enlarges the screen content, and deaf people may use a TTY (text telephone).
Meanwhile, in the case of people with speech impairments, they can use a device that speaks out loud as they enter text via a keyboard. The importance of assistive technology has seen a great rise in the recent years. With most devices that once needed human assistance are now automated and thus making it easier for the people to take advantage of Artificial Intelligence solutions in the healthcare sector.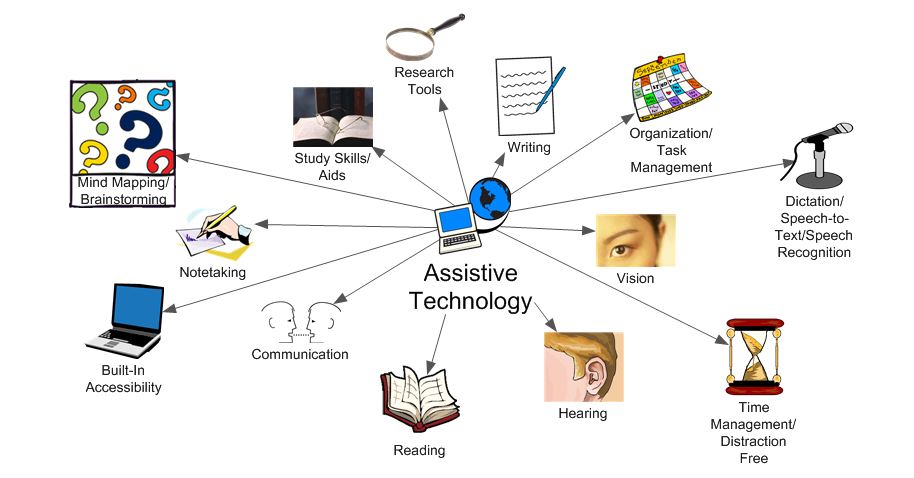 Today there is a wide variety of assistive technologies available, offering the opportunity to virtually everyone to access information technology (IT). However, just having proper healthcare assistive technology doesn't assure access to it, as the accessibility depends on the accessible design. It is vital to design and create IT products in a manner that enables all users to access them, even those using assistive technologies.
How Is This Technology Helping Disabled Learners?
Well, Healthcare Assistive technology can be classified as a device or a system providing people with practical solutions to everyday life activities. It promotes higher independence and safety by enabling people to perform tasks that they earlier faced difficulty doing or failed to accomplish on their own.
The healthcare sector has made use of various types of assistive devices that majorly operate with Artificial Intelligence and Machine learning technology. These devices with the help of technology has made lives easier and lesser dependent on others. Thus, even with assistive devices people do not need to feel like a burden that gives them mental piece. Some of the ways in which these automated assistive devices are bringing about the changes in the daily lives are: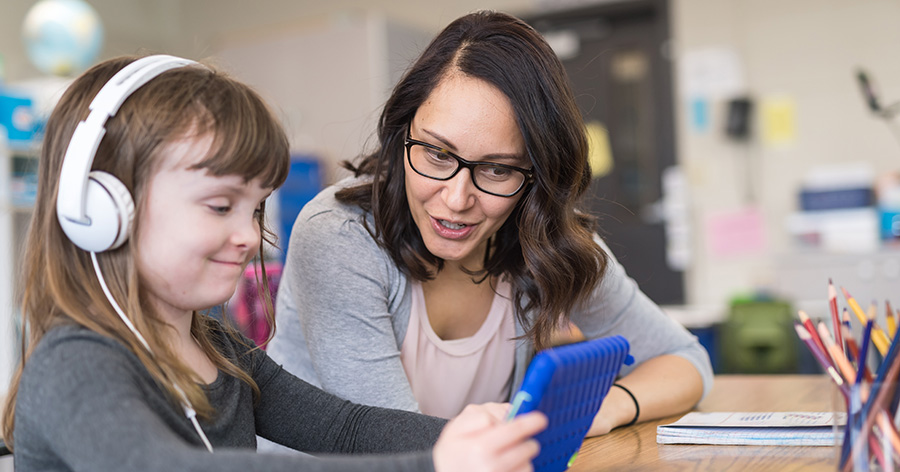 Helps in Daily Living- It can be modified eating utensils, dressing aids, page-turners, adapted books, pencil holders, and adapted personal hygiene aids.
Sensory Aids for Hearing or Vision Impaired- It can be done via visual alerting systems, Braille, hearing aids, magnifiers, large print screens, and speech/telecommunication output devices.
Seating & Positioning Aids Providing Body Support- It can be adapted to seating, cushions, wedges, standing tables, cushions, positioning belts, and braces.
Mobility Aids- It enables people to move within their environments via modifications of vehicles for travel, scooters, canes, walkers, crutches, and electric/manual wheelchairs.
Recreational Aids- This allows them to participate in cultural/social events and sports, like adaptive controls for video games, cuffs for grasping paddles/racquets, seating systems for boats, and audio descriptions for movies.
Home/Workplace Modifications- It is done through structural adaptations that reduce or remove physical barriers such as lifts, ramps, automatic door openers, bathroom changes, and expanded doorways.
Alternative/Augmentative Communication Devices- These assist people having speech impairments or low vocal volume to communicate like communication software, speech-generating devices, and voice amplification aids.
Prosthetics & Orthotics- These can be augmentation or replacement of body parts with artificial limbs or other orthotic aids, like braces or splits.
Computer Access Aids- These consist of modified/alternate keyboards, voice to text software, light pointers, switches activated by voice/sound/pressure, head sticks, special software, and touchscreens.
Environmental Control System- These are helpful to people in controlling a number of appliances like switches for appliances, such as TV/telephone, and these get activated by breath, eyebrows, or pressure.
These devices are clear reasons why assistive technology is important. Over the years we have seen how technology is transforming the healthcare sector and this is a strong example of how things would change over time.
Who Adopts Assistive Technology?
There is a huge opportunity lying in healthcare assistive technology, in fact, Wiki states that Assistive technology is umbrella terms that include assistive, adaptive, and rehabilitative devices for people with disabilities, and it even comprises of the process used in selecting, locating, and using them. It is worth noting that a lot of fragmented activity is taking place in this arena, with it having huge potential and scope. The domain is rich in terms of opportunity and awaits the right assistive technology solutions to disrupt it. Meanwhile, talking about its adoption, now it actually depends on the technology, the use, and the user. However, mainly administrative assistive devices and workplace technologies are used by the following organizations, which get them developed and pay for them: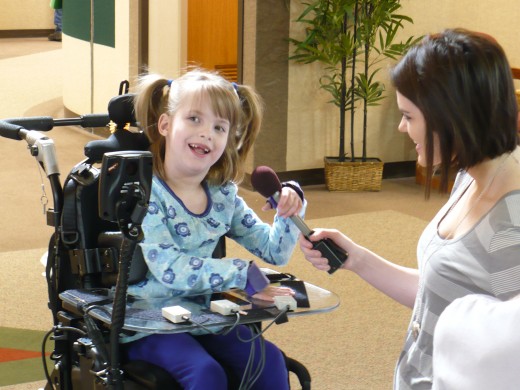 Business Employers- They use assistive technology owing to its reasonable accommodation to enable an employee to perform essential tasks assigned to them at their jobs. With least AI at its core assistive technology ensures more efficiency.
School System –They use this technology for general school education learning materials and also technology specified in an IEP.
Rehabilitation & Job Training Programs- They adopt this technology to help people get jobs. With ease in training process and more skills added with the help of AI and ML solutions in everyday life, it becomes quite easier for the new people to join interesting professions.
Private Health Insurance- They adopt certain assistive technology when a doctor prescribes it as an essential medical or rehabilitative device. There are several examples of assistive devices that make it easier for the nurses to take care of the patients efficiently.
Government Programs- Well, here state Medicaid agencies, social security, or veteran's benefits adopt certain assistive technology in case a doctor prescribes it as an essential medical device. When talking about the benefits of assistive technology.
What Are the On-Demand assistive Solutions?
Equal opportunities are everyone's rights and thus it becomes essential to offer adaptive solutions to the individuals dealing with various disabilities. With assistive technology services, individuals are provided with the ability to participate in work and social situations more effectively and actively. A lot of technotards still doubt what the benefits of assistive technology are in the healthcare sector. They do not understand the time spent in training and acutely using the devices by the human assistants instead of the patients.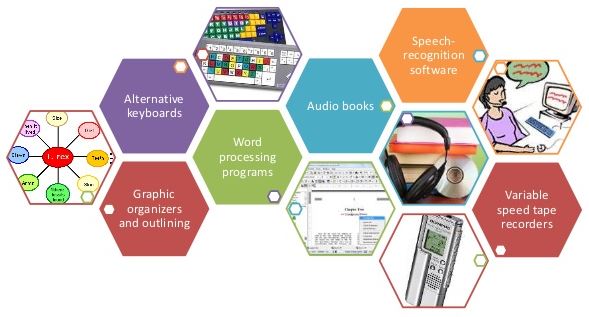 Meanwhile, there are a number of assistive solutions in the arena, varying from assistive technology system:
Assistive Technology Training
Workplace Accommodation
Hearing Disabilities
Visual Disabilities
Communication & Education
Computer Access for Physical Disabilities
Now that we have seen how the technology is making things easier for us, let us now see why assistive technology is important. The significance of the technology can only be understood if we understand how they help the nurses and caretakers to efficiently provide their services and let patients feel independent from others.
Let's understand how they help:
Assistive Technology for the Deaf and Hearing Impaired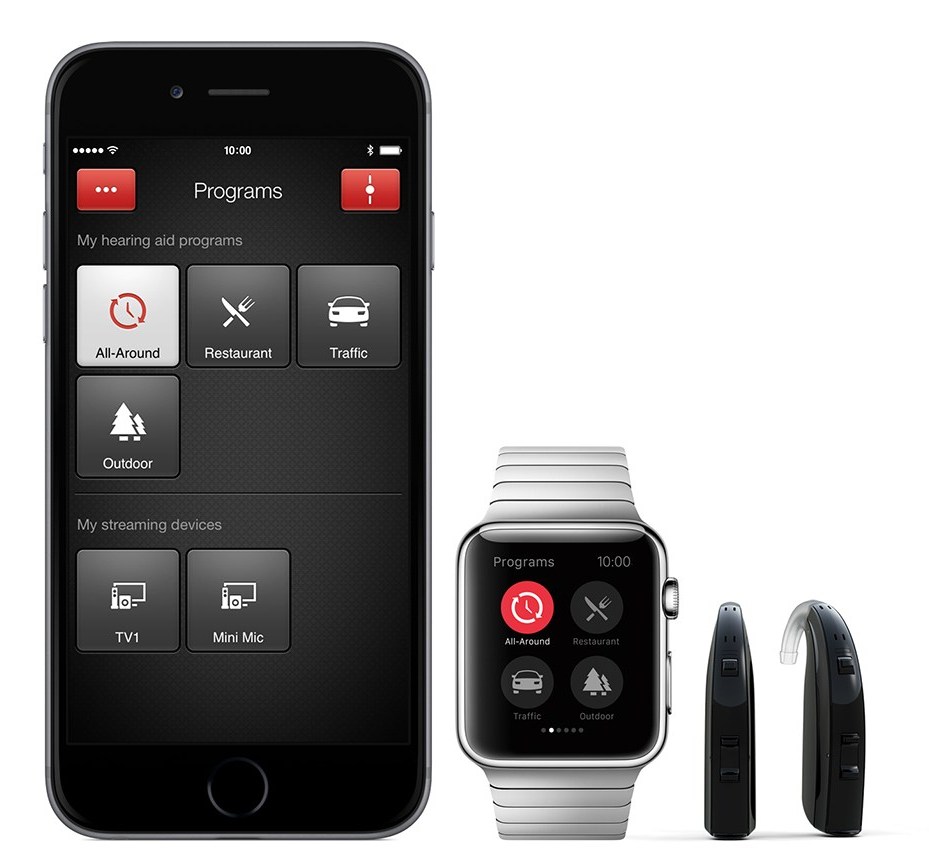 The software is programmed for deaf and poor-hearing ability people with programming capabilities for assistive listening devices comprising of direct audio inputs, frequency modulation, room-limited infrared systems, and induction loops. Assistive listening systems and smart hearing aids are also programmed with noise reduction algorithms, automated settings control based on environmental conditions (like wind & other feedback), remote controls, and Bluetooth compatibility to access phones' calling & media audio.
Assistive Technology for the Blind and Visually Impaired
The blindness & low-vision assistive technology solutions comprise smart magnifiers, GPS devices with descriptive audio navigation, talking & braille watches, text-to-speech readers, and spatial-aware mobility aided with IoT functionality (wheelchairs & smart canes). Multilingual screen reading software is developed with advanced resolution and color-contrast settings, and then there is voice-command computer software for internet browsing, document management system, device integration, and easy installation. The services include interfacing braille displays, embossers, keyboards, printers with desktop & mobile OS.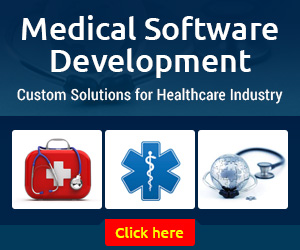 Assistive Technology in the Classroom
Creating software systems, hi-tech assistive devices are programmed for usage in special education classes as well as for individual students having learning disabilities. The appropriate writing & reading solutions crafted with Universal Design for Learning (UDL) guidelines in mind include speech-to-text programs & text-to-speech programs for mobile devices and desktops, Visual Scene Display (VSD) platforms, and Optical Character Recognition (OCR) software.
Assistive Technology for Communication
In this scenario Augmentative & Alternative Communication (AAC) applications and embedded device software are developed, thus providing communication solutions to those who suffer from cognitive illnesses & learning disabilities (ALS, TBI, cerebral palsy, dyslexia, autism). Software for speech-generating devices (SGD) is designed with customizable selection sets, direct & indirect access methods (comprising of switch access scanning) encoding options, predictive text, digitized & synthesized speech outputs, and accelerated communication protocols.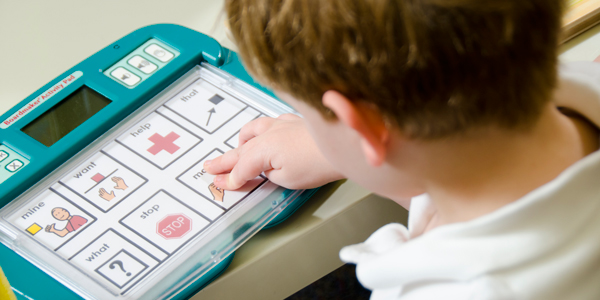 These are the most important ways how it becomes easier for the people who need assistance for basic activities can rely on the technology. With AI technology in assistance for the personal assistive devices it becomes quite easier for the staff at the healthcare solution to magically transform the lives of the patients.
What is the Role of ATIA in Assistive Technology?
Well, AITA is a non-profit membership organization consisting of sellers, manufacturers & providers of technology-based assistive devices and services. The AITA members actively provide assistive technology for an array of disabilities:
Deafness and hard of hearing
Blindness & low-vision
Autism spectrum disorders
Web accessibility
Cognitive disabilities
Learning disabilities
Mobility impairment
Communication disorders
Mounting systems
Computer access problems
Augmentative and alternative communication devices (AAC)
The AITA Conference which has been taking place annually, since 1999, displays products & services for this community for healthcare assistive technology. It varies from users to educators to industry and government professionals. Moreover, ATIA also sponsors working groups through which its members work to advance industry standards as technology progresses. They make efforts to find new ways of spreading information about those advances to the public and professionals. They also develop online webinars that provide continuing education regarding assistive technology for practitioners and interested members of the public.
ATIA members have exceptional talent, knowledge, and experience that proves valuable in meeting the unique requirements of people who require assistive technology. With their broad experience, they are able to adapt their products to individual situations, thus helping local practitioners come upon one-of-a-kind solutions for customers with disabilities. Meanwhile, ATIA members are not mainly involved in prosthetic devices (artificial eyes and limbs), transport products (wheelchairs & motor vehicle adaptations) architectural products (specialized ramps, lifts, elevators, grab bars), and hearing aids. Know more about assistive technology products & services offered by ATIA members by exploring their websites, listed in the ATIA Membership Directory.
What Are the Features of Assistive Technology?
The purpose of assistive technology is to make sure that any artificial aid that a patient takes requires no external dependence. For the moral well-being of the patients it is important that they feel independent and can manage the majority of their tasks on their own. It is here that Assistive Technology comes in the picture. 

Assistive Technology Mobile App Features:
There are a number of IT service providers around the world making constant advancement in Assistive Technology & its solutions, offering mobile apps for this purpose. A range of auxiliary technical solutions have been developed and they boast off easy-to-use design, intuitiveness, & accessibility. In fact, the apps can be easily used by people with disabilities who can enjoy new and exciting features.
Hearing: There are a number of ways to provide visualized sound to offer a new experience to users whose hearing is weak or lost. Once the hearing aid is worn, the users can enjoy features like Mono Audio, Sound Balance, Flash Notification, Adapt Sound, Turn off All Sounds, and Create Vibration to help check on incoming messages and ensuring the users don't miss the sound notifications. The features include
Sound Balance
Turn Off All Sounds
Mono Audio
Adapt Sound
Flash Notification
Hearing Aid Compatibility
Create Vibration Patterns
When talking about various impairments that can be treated with Assistive technology, it becomes important to know how does each impairment is actually dealt with and what possibly could be the response to treating such issues in daily life.
Vision: The innovative features allow you to read with great ease and get most from the device in almost any situation, even when the screen can't be clearly seen.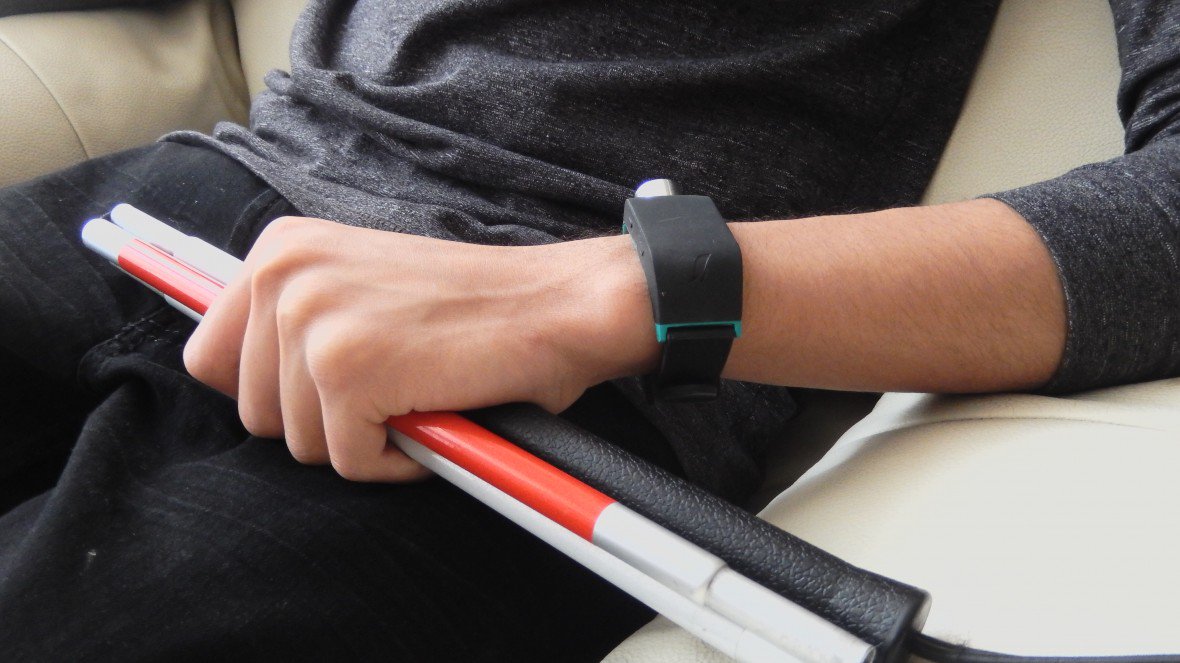 The features include:
Colour Adjustment: Adjust or fine-tune the colors to increase readability.
Negative Colours: One can find and selects an optimal display for their eyesight.
Magnification Gesture: Allows to zoom in or out easily by simply tapping on the screen.
Font Size: It can be set as per what suits your vision.
Dexterity: In case it is difficult for you to use several gestures required by your device, control them with an intuitive interface. The settings can be accessed easily through a convenient and streamlined user experience.
Assistant Menu
Press and Hold Delay
Easy Touch Mode
Interaction: Often users make unintended touches on the mobile screen, the app allows to control the tough response in a particular area. Thus, it makes touch control more accurate on the device and helps the user do more things with the device by simply touching it once.
More: No need of touching all the menus step-by-step to make a change in device settings. As it is easy to answer or end a call and display or execute shortcuts by pressing the hardware button.
Answering/Ending Calls
Show Shortcut
Manage Accessibility on multiple devices
AI and ML have transformed the healthcare sector and welcomes the new technology for efficient services. Over the years we have transformed how things could be better worked on and what solutions can make it easier for the patients to meet their needs.
Hiring the Right Assistive Technology Solution Providers
Over the years technology has seeped into every aspect of our lives and the healthcare sector remain to be one of the first industries that realized and enjoyed the efficiency, accuracy, and power of technology. And with every passing day technology has been making things easier not just for the patients in the office but also for the medical practitioners and others. With technology to empower medical solutions in each aspect it becomes quite significant to hire a dedicated solution provider who could take care of the solutions that are to be delivered to the hospitals.

Conclusion
Ultimately, the software and mobile app development service providers in the arena of Assistive Technology are responsible for analyzing the needs of consumers with disabilities, assist them in selecting appropriate assistive technology for the consumer's needs, and provide training in the use of the selected device. Find the right service provider who can understand your requirements and provide solutions accordingly.