The impact that this COVID-19 has brought to our lives is gigantic. We people living our daily life by staying in isolation think that only we are serving the ill-effects caused by this pandemic. But the truth is a little different. Staying at home is the least of the suffering, as this crisis has brutally affected various industries such as retail, tourism, nightlife and restaurants around the globe. The main reason behind this beating taken by these industries is the norm of social distancing that is being followed around the world as a measure to reduce the spread of Coronavirus.
Restaurants all around the globe has taken a major hit in terms of people visiting there specially the newly announced city-wide restaurants. However, the role of restaurants in these telling times have become all the more important as communities depend on you for keeping a check on the limited supplies of food while you also have to feed people who are working from home. There is a big dilemma amongst the restaurant's caretakers.
Since the movement of public to the restaurants is almost non-existent in the present scenario, the role of online food channels has become all the more important. People who are working from their home wants you to bring the "in-home dine-in" experience live to them. This time of crisis has paved the way for emergence of on-demand food delivery and take out channels.
Food delivery and takaway operators consumers use or plan to use during coronavirus pandemic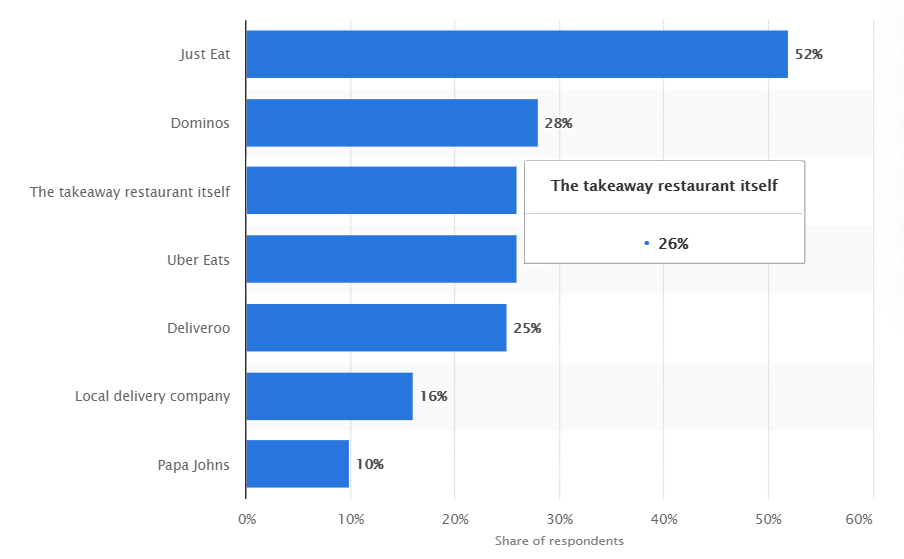 The prime motive of restaurants in these difficult times is the enhancement and betterment of their corresponding channels along with making hard yards towards customer-centric approach that will engage more and more of their audience. These special steps that you will be taking to connect with your customers will also reap you benefits in the future as this is the way in which your customers will look to interact with your brand in the future.
Now we will be listing some newly developed strategies that will help you keeping your customers engaged in this these tough times.
1. Serving your customers should be your purpose:
Thinking of the satisfaction of customers should be your prime motive if you want to excel in this time of crisis. Food requirements should be kept at a place which is safe and sanitized all the time. If customers are assured that the food delivered to them by your company is safe by all means than it will create a rapport between you and your customers. Now we will mention some of the effective ways by which you can generate an environment that is customers friendly at all costs.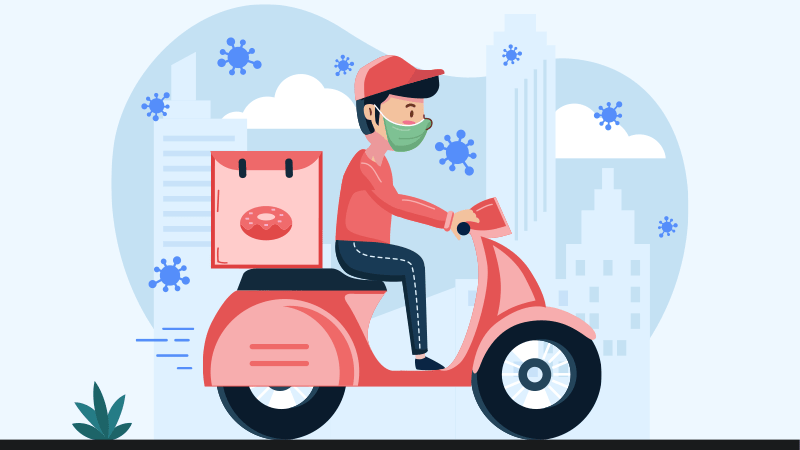 Make sure that each and every corner of your restaurant is sanitised and along with that the area where food is prepared is also 100% sanitised.
Create a rapport between you and your customers by being in constant touch with them whether via your resturant app or website.
Customers should be kept updated about the delivery of their food via GPS-based tracking or phone calls.
Win over your customers by showing them how you maintain complete best environment for food preparation and look after the health and hygiene of your customers.
Keep a close eye on your staff members to ensure that are working under the guidelines of the restaurant and delivering their best to create a magical experience for your customers.
Must encourage "standoff handoffs"
Wear gloves at all times whether if you are taking orders, preparing food, making curbside pickups or making delivery drop-offs.
Always have flexible hours in case of dynamic needs of your guests.
Offer options for meals that the customers cannot say not to.
Interface of your app should be very simple and easy to access for customers in case they want to get in touch with you.
Try offering contactless delivery options.
Roundup processes should be think upon in order to help the people who are struggling to make their ends meet.
Make proper use of your social media handles by sharing customer stories and helping customers in need.
2. Use of product-centric approach to showcase your brand value:
For some people eating food is necessary just to fill up their tummies and get energy to get through your day but for most of the people out their food is like love, with each bite you take in of your delicious meal you get a feeling of paradise. And in this current situation of adversity, the least you can do as a restaurant owner can provide people food that they can cherish. Always look to tinker with your strategies when it comes to pleasing customers with your food as change is very essential in terms of taste. Now, vital changes that you can make to fully support the product-centric approach of yours.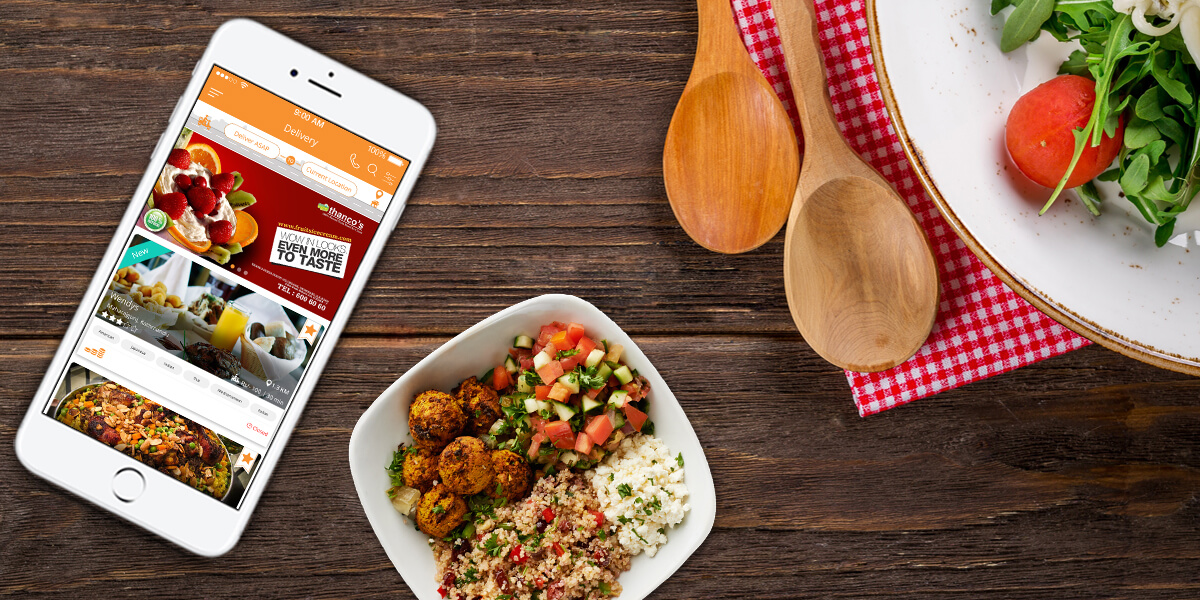 Make sure that the packaging of the food that you are delivering is up to the mark and there is no room of complaint from your customers.
Maintaining the food temperature from the restaurant to the address that needs to be delivered is very essential and to make sure that the temperature of the food is perfectly maintained than you should use containers that will help you in your cause.
A nice gesture towards the customers from your side will do your image no harm. This gesture in this time of hardships can be done by offering desserts and additional food items for free.
Establishing delivery windows for batch delivery will speed up the overall process so that you can make proper utilisation of this freed up time.
Look to offer promotional codes on some of your finest products so that people can get a taste of it and try it again afterwards.
Promote your food varieties or some important details through your social media pages.
Encourage scheduled ordering through your app or website.
3. Collabaration with trending food delivery apps to your customers:
We can create a long list of experiences that you can provide to your customers but the best experience that you can offer is your availability when your customers need you the most. Restaurant aggregator apps allow you to: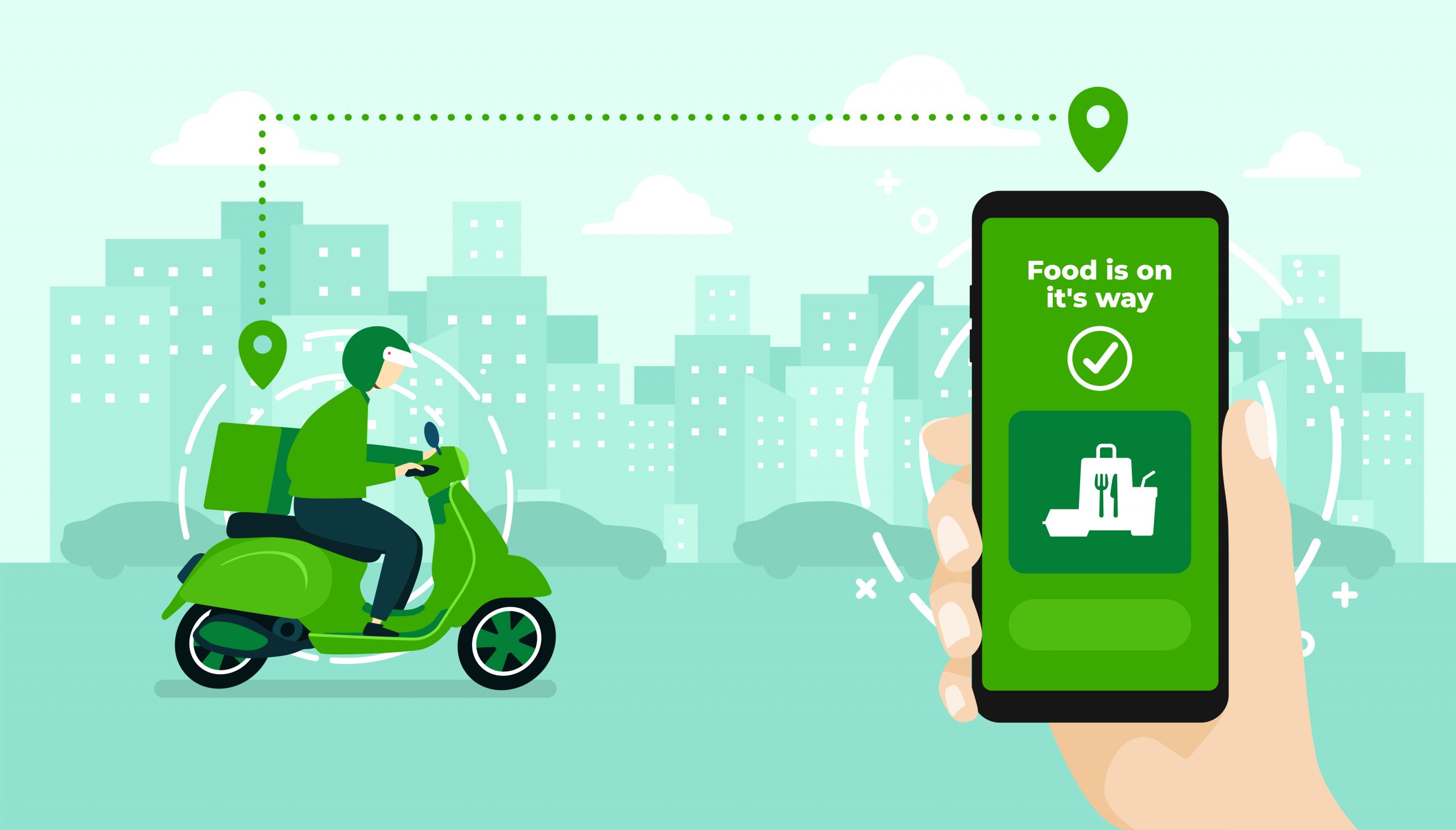 Register for free or at most charge a very nominal fee.
Find out customers who are looking to cash in on your services.
Fully satisfy your customers by offering them food on their demand.
You can seamlessly tie up with these apps and provide your customers just the food that they are looking for.
4. Taking your restaurant online and levelling up your services:
Through website development or resturant mobile app development you can take your restaurant business online. By doing this you will offer customers an option of ordering food by going through the list of your best cuisines. By going online you can offer features that are specific in your line of business and along with that you can also address hiccups in the funcationalities such as:

Ordering food online
Advanced takeaway scheduling
Delivering food on customers' doorstep
Contact less delivery of food items
GPS Tracking
Conclusion:
This pandemic which goes by the name of COVID-19 has completely changed the way of operations of all the categories be it individuals, families, businesses and societies. But this way is temporary and soon it will pass. But in this time of hardships, restaurant businesses can set an example by spreading positive vibes through their on demand deliveries and takeaway services. Helping out customers in this time of crisis will create a lifetime bond between the restaurant owners and their customers. So if you are looking to develop a Food Delivery app and looking to check the cost of developing a Food Delivery App feel free to contact us today.