The Health & Fitness sector is all about serving people with a healthy lifestyle so that they can maintain a balance between health and wealth. If you are looking to foray into the multi-million dollar health & fitness industry with an exciting Diet & Nutrition mobile app development, the endpoint lies in mobile app quality standards, customer engagement, and level of profit that will drive you even more positively to follow your passion. Now, when it comes to making an app that appeals to a common subject niche, like Diet Planner mobile App in our case, the level of expectation from the end-users or consumers is extremely demanding and the Diet and Nutrition App should match up to that minimum level expectation in order to make a nice profit.
Percentage of U.S. adults who would use an app to track their diet and nutrition as of 2017, by community
There is a range of options a diet app provides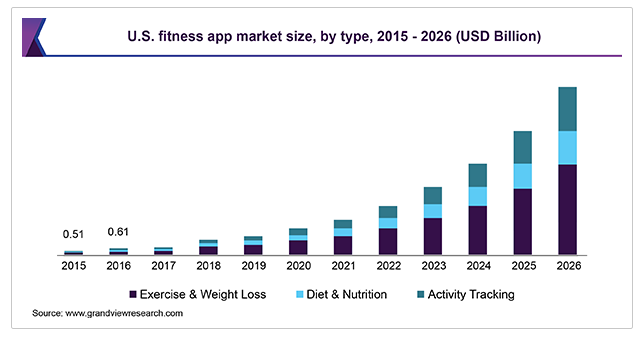 Healthy Food Suggestions
Water Consumption
Food Logger
Carbs Control/Weight loss
Diet Planning
Shopping List Organizers
Calorie counter based on physical activity & food intake
Hire Nutritionists & Dietitian
When talking about the solutions, we make sure that the feature set is defined by the solutions that can help you win the digital arena.
We have been working on solutions that would make it possible for you to earn great results in a limited time and help you take over the market.
With less time to take your app to the market, we make sure that the solutions that are delivered to you are well defined and help you earn better results.
Features of Your Mobile App Solution
However, it is highly imperative to know about the sections that may need attention and are therefore more critical to get success in the nutrition segment. Therefore, here are the relevant sections of a usual diet and nutrition mobile app.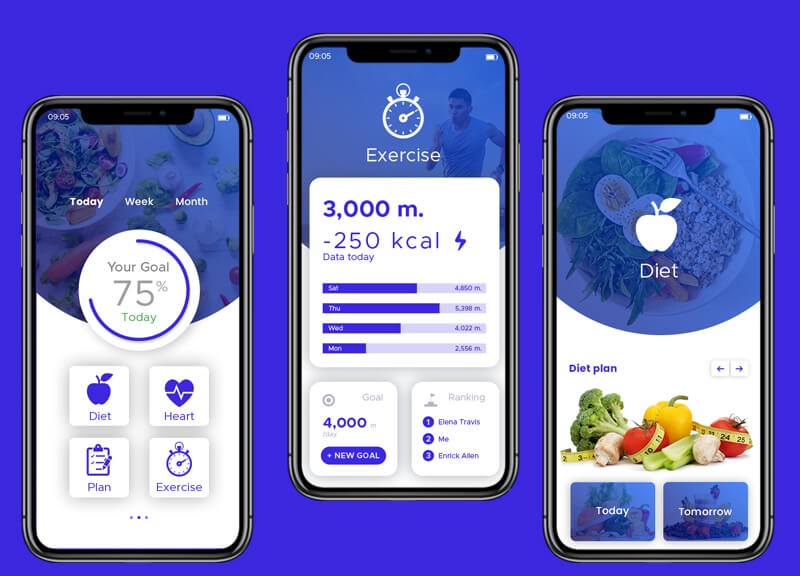 Sign-in/Sign-up Page: This page marks the check-in of a user into your application. It will begin with the users entering their details (Such as age, height, sex, weight, allergies, food preferences, etc.) either manually or through social media platforms like Facebook, LinkedIn, Gmail, and others. Once the respective data is acquired, as app developer one can make the best use of them to send promotional emails from time to time or in enabling the users to add more people from their network in exchange for additional rewards.
Diet wagging/ Food & Activity/ Logger: After the users are signed in, they will naturally expect the concerned app to show them the real calorie consumption their body is building on a daily basis and what would be the simplest solution to that other than a Food Log. Therefore, a database having the detailed calorific value of every possible consumable item is essential for every nutrition app. One can say, it will be like a Wikipedia where a simple type of initial letters may suggest the name of the food and the calorific value it bears with every bite. It is imperative to make the app as colorful and captivating as possible to retain the long-time stay of the application users
Diet Suggestion: The whole objective of downloading the app from a user's point of view is to get the right eating plans that will work in favor of his/her good health. For that, the application needs to have a diet plan suggestion page where users can get multiple suggested diet plans against their input of desired weight and food preferences. Most app makers provide live chat integration linking to a diet or nutrition expert. Does it have two advantages? First, the developer would not have a need to program the app to suggest diet plans on endless input combinations and the second benefit would be that the live connection to an expert could fetch the developer an additional middle person royalty.

Connectivity Wearable Devices: External wearable like Apple Watch, Android Wear, Fitbit, and Jawbone is the new trending digital watches and they are sold with an advertisement that closely matches the purpose of this kind of application, i.e. keeping track of the health of the wearer. Now, the real benefit of this technology integration is for the user as the exact necessary inputs like heart bit rate, per day running distance, calories burnt and nearby ambiance, all can be captured easily from a smartwatch. All it takes is the brains of the App Developer/Programmer to be a little bit cleverer.
Apple HealthKit and Google Fit: Google and Apple let other applications exchange vital data on a person's activities through their APIs. Thus, your diet and nutrition application is not dependent on the smartphone's embedded utilities every time it needs the data on the steps walked or calories burnt. Apple HealthKit and Google Fit apps do already have all the basic information.
Push Notifications: Push Notifications increase engagement with your app and improve user retention rates. In our case, it should keep the user hooked to the application, and that is possible if the application will show motherly care by sending push-notifications for consuming the required level of nutrition when exercising. The more it gets realistic in terms of a virtual assistant; the better it will be its popularity on application shops of Android and iOS.
Self-Intuitive & User-Friendly UX UI: The application should be as user-friendly as possible and for that, its functionality should be easy to detect by any group age. However, oldies may find them difficult through it, the presence of a simple Help or search icon will do the wonder. The purpose of that section is to move the user to the desired section with manual input of letters instead of making him/her search for complex tree structures of tabs.
People do love to show off when they achieve something commendable. Make that thing happen through this app. Add a feature that will enable the user to share his monthly or weekly progress on social networking apps like Facebook, Twitter, and Instagram. The moment the users start getting appreciation from their communities on those virtual platforms, the app will also get indirect advertisements leading it to become two birds with one stone affair.
A Blog: This is another common way that every successful aspiring app developer is following nowadays to better draw the audience. People are always hungry for a good source of useful information. As a content or blog writer, if one can deliver certain weight loss techniques, food diet plans, or trending fat burning exercises through a blog, that will triple fold the traffic level towards your application.
Direct Connection to Nutritionist Trainers: It may be possible that users will need the advice of a trainer or doctor before following any exercise or choosing any diet recipe owing to the presence of certain pre-health conditions. If you are keen to make your application a complete winner and long-time runner, adding this feature is not a bad idea at all. You may also go for third-party integration to some other website dealing with doctors or to the personal page of any sponsored trainer.
Shopping Assistance: If as an app developer if you desire your application stands tall among the competitors with other apps you should integrate it with a Barcode scanning feature that will enable the users to get a brief description of the products by scanning their barcode. You can also help people to make their grocery list against a budgetary diet plan. People go crazy for such stuff. Some application also helps users to shop online and deliver the products at their doorstep.
Feedback Sections: This section is clearly for the users' feedback. The smoothness and ease of usability of your app can be better understood from the users' point of view. Therefore, make the app a part of your indirect testing team ask them any suggestions on further improvisation or any bugs that they may feel like reporting. The collected feedback will help you make a better scalable version of the app every time.
If you are looking forward to building a solution that can help you earn better results, we are just a click away. In the solutions, we make sure that you get the best results.
Other Important Features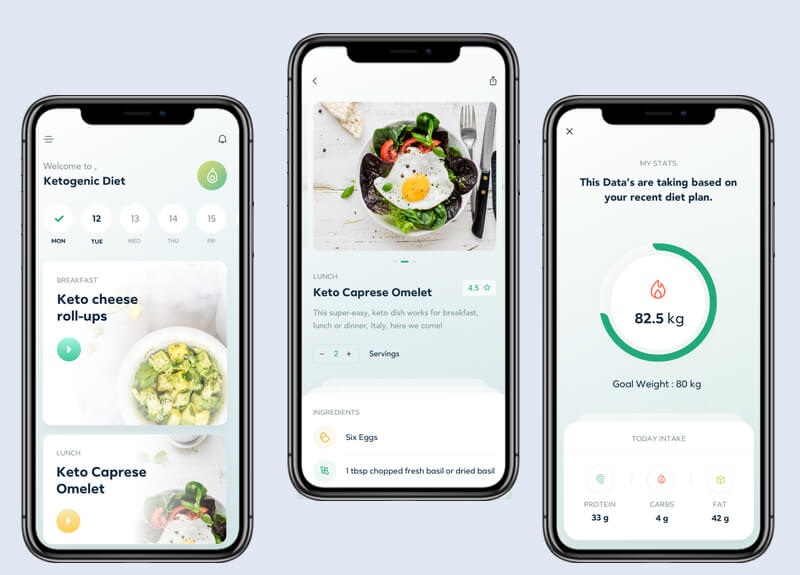 Auto Medical help based on the alerts received from wearable gears
Free & Pro Membership Plans (Additional Features & Without Ads)?
Efficient Content Management System
Multiple Payment Gateways Supporting Multiple Currencies
Marketing Tools & Advertise Management Modules
Real-Time Analytics for Real-Time Decision Making
Feature Rich Admin Panels for Trainers, Customers and App Owner
Effective Loyalty programs to attract more & more customers
Technologies Involved
A strong technical framework is necessary for making the app perform every bit of the task successfully. For that, your application needs to pass through multiple sections, and these include-
Push Notifications – Twilio, Push.io
Nutrition Feeds -NutritionX, MyFitnesspal
SMS, Voice, and Phone Verification -Nexmo, Twilio
Payments – Braintree & PayPal, Stripe, EWallets
GWT for Powerful Programming
Datastax for Data Management
Mandrill for everything related to emails
Debian the Universal Operating System
Database MongoDB, Hbase, Cassandra, Postgress, Mail Chimp Integration
Cloud Environment AWS
Realtime Analytics Hadoop, Spark, BigData, Apache Flink, Cisco, IBM
Technical Documentation: It is the initial blueprint prior to Custom Software Development, which will be followed until the development marks its end.
Design and Development: As Android and iOS have their own development platform, so you need not worry about that. For the initial login process, one can use Facebook SDK or any similar login of any other social media. To make the database of the calories against each consumable item, you will need storage space, and Amazon Cloud Storage or Auto Scaling web servers will work fine. To make the app wearable integrated, it is better to take the help of an open-source platform like Jawbone UP or opt for Garmin API or the Fitbit API to interact Fitbit data on its own For Push notifications, use PUSHER API. For iOS push notifications, one can use Apple's own notification service.
Testing and Bug Fixing: Post-development there lays an important part, and that is testing. Your application is ready, but it needs to be tested against various critical as well as complex situations. People find it annoying to use the app if it stops in the middle automatically or hangs while making any payment. Therefore, cross-verify its functionality from every point of view. Google Analytics or mix panel can be used for analytics and performance comparison.
When it comes to building a strong solution, we make sure that the solutions delivered to you are defined by the technology stack that needs to work for you. If you are looking forward to building a solution that can help you earn better results, we are just a click away. Technologically advanced solutions make it easier for you to build a reputation in the market that would help you earn a great presence in the market. We have been striving hard to deliver solutions that are not just technologically advanced but are unique to your business.
Professional Nutrition App Development Team at Your Service
To make a superior application, you may need a nutrition app development partner, a group of people who will make strategies, designs, development, and testing. Therefore, it is very important to choose the right potential candidates and to evaluate them from time to time. Following are the key personnel those you should hire for sure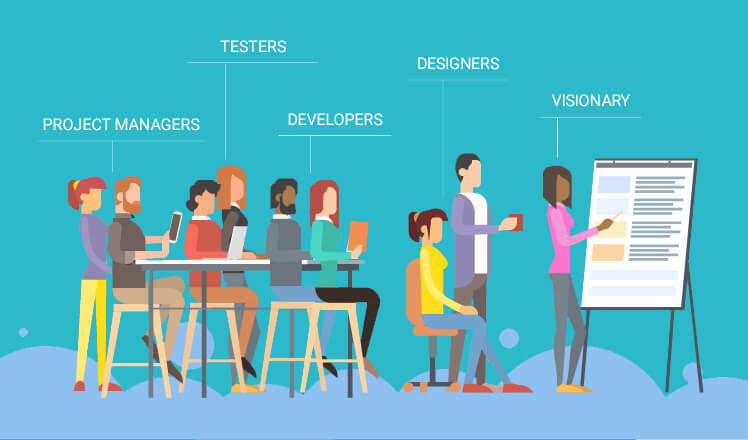 Project Manager: He/she should be an expert on the mobile industry having a precise knowledge of what works and what does not. You can perform the role as well provided you are confident of your existing knowledge and managerial skills. The project manager will make a deep market study and will suggest the best things to do.
Developers: Developers are the real key movers and shakers who are creators of the app from scratch. A native app is much better than a web app. The team needs to have both hire iPhone app developers and Android. They will be under the guidance of project managers. Now, it is important that you make an agreement with the hire mobile app developer so that they will provide technical support and will update the app from time to time against any bug fixing.
Designers: This group cannot also be ignored. No matter how strong your app may be regarding coding, if it fails to attract the view of users during the course of usage, it may soon be uninstalled. Therefore, good UX/UI designers are required to make a good choice of color, background, elements, etc. They make the frame look good on screen.
Testers: Testers are the certifiers. They are restless until they find a flaw in your app. Only when they test the app against every possible combination that they certify it as without errors, your app may mark its footprint in the application market. If the testing team is strong, the app will hardly need in updating against bug fixing in the near future.
With a well-defined team structure, it becomes easier for you to communicate with us. Also, you would be knowing the people in charge of your project and communicate with them with ease. We have been delivering solutions that would keep you ahead of your competition and help your users stay fit and healthy.
How much it costs and how much can you make actually of it.
If the firm wants to make an app that sells high, then it needs to spend a good amount of money on highly experienced. The nutrition calculator app development cost is quite low but with expanding features it may need a few more elements. Medical mobile app developers. It may choose Indian developers or may go for other freelancers around the globe. However, here are the average development rates that can be expected from developers as their remuneration-
US. based developers: $50 to $250 per hour
Easter Europe-based developers: $30 to $150 per hour
India-based developers: $10 to $80 per hour
After making a substantial cash outflow within a few days of the launch of the app, it is necessary to know how much can the owners of the app can make on an average note. Well, it all depends upon the medium the app owner has chosen to make a profit. Broadly, there are two ways to earn money through an app the first one is either by selling and the second option is through advertisements. Sometimes, it can be both as well. If as an app owner, you thought that the application has sucked in enough development fees to stand out as the best user-friendly app and deserves a premium treatment, and then make the app out of the hands of seekers who want the app free. As an App owner? you can add a minimum selling amount keeping a larger class of people in mind.
Even if you make it available for $2, one million downloads are enough to put you into Yacht showrooms. One can also give the app away but allow advertisers to share the space in the App. If the advertisements are clicked, you earn money otherwise not. So go ahead, and other things will gradually fall into place. Diet nutrition app development cost is quite minimal as compared to other applications of the same kind.
Wrapping It Up!
When it comes to on-demand dietitian app development hire a team that has gained experience in the domain. We have been working in the direction of building solutions that can help you build a strong presence in the market. Developers use advanced technology like Artificial Intelligence and Machine Learning that makes the applications advanced with less navigation.
With scalable and flexible solutions in the market, it becomes easier for the mobile app development company to build a solution that helps you earn great results in a limited time.
Our experts would be available to help you in the development cycle that would make it easier for the experts to get better results.