After Vine, Byte is the latest sensation of social media, released on January 24, 2020. The basic feature of this app is it allows users to create a 6-second long video in any genre. This trend of short videos has become very popular in recent times. But it is not the first time that they have in news. These 6-second long videos became popular because of the Vine app which was a by-product of Twitter. But in 2017 Twitter announced that it was shutting down the vine app. This was a shocking news to content creators like Jake and Logan Paul, Singer Shawn Mendes. They became quite popular by creating videos on Vine. Thus many wondered how to make app like Byte, how to make app like tiktok etc.
The beginning story
Shutting down of Vine app created an opportunity for apps like Tik Tok to take over the short-video market. Tik Tok app was earlier know as Musical.ly. Later it was named as Tik Tok. Which is quite popular across the globe.
However, soon the producer of Vine Dom Hoffman realized that they have left a void to be filled. After they decide to put off vine they realized its worth. This awareness led them to create a torch bearer for Vine after all these years. The app launched by them to carry on the legacy of Vine was introduced as Vine 2.0. The popular name for Vine 2.0 is Byte. It was scheduled to be released in spring of 2019. But because of some issues its release was delayed and finally released in 2020.
Tik Tok in the space of 3 years has put a good hold on this market. But the way byte has grabbed the attention of audience would certainly make them take notice. In the first week of launch, byte was downloaded 1.3 million times. A stunning opening indeed! But what does exactly Byte consists of to attract such a large audience within a matter of days. Let us have detailed look of the byte app to know it better.
Introduction to Byte
Byte, just like Vine, is a six-second long video creating and sharing app. Its not affiliated with Twitter in any way. It is completely a different independent platform.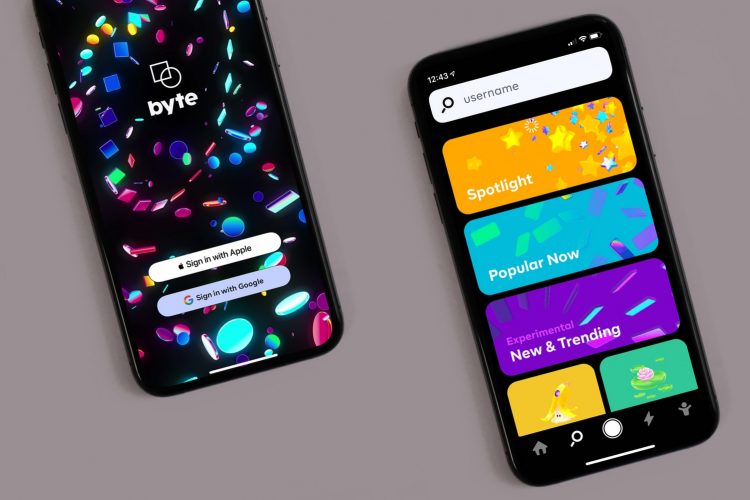 Top three short video creation platform right now are Tik Tok, Snapchat and Instagram. But Byte has major differences when compared to them. Byte will allow its users to create only six-second long videos. Comparatively where if look at other apps then the time is a bit stretched. Tik Tok allows the users to create videos in a time window of 15-60 seconds. Instagram stories can go up to 15 seconds. Whereas Snapchat offers a 10 second long video creation window. Thus it was worth creating an app like byte or Tiktok as various people like various length of videos.
Comparison of the Top 3 App for short videos
Another thing to notice about byte app is that its videos are minimal as it allows only caption. There is no permission to add extra text or video effects. Creators of Byte are in two minds when it comes to adding special effects. Some are in favour of adding them but some suggest that the minimal effect. This is what set the Vine apart from other video creating platforms.
One of the major difference between Vine and Byte to shed light upon is their payout. The producers of Byte recently announced a partner program to pay creators for their stupendous work. The inability to monetize a popular video was the main reason behind the shutting down of Vine. Thus many talented and popular content creators switched for other platforms. Where they have an opportunity to earn bucks for their content?
How to Sign up for Byte?
After you download the Bye app from either Play Store or istore, Byte app will ask you to sign in. At current moment of time, creating a standalone account is not an option on Byte. You can either sign in with Google or Apple if you are using an Ios device. The sign-in process is quite smooth in Byte. Try to use different passwords for different platforms. In case if there is a data breach than all of your accounts will be at risk. Users have written to the Byte creators about this issue and they expect to hear from them very soon.
Navigation through the app:
When you will enter the Byte app you will notice that its interface is familiar with Tik Tok. This is because both the apps were created to perform the same tasks which is creating short videos. Byte will throw a wide variety of videos on your home feed. But as soon as you start following some of the famous stars on Byte. These Byte-suggested videos will start to fade away. The search option has a variety of categories such as trending or various genres. They include comedy, anime, pets, magic, weird things and you don't have to use hashtags. Like the way hashtags are for Tik Tok only.
When you select a particular collection of videos, videos start playing in queue and you can scroll through them. To select any specific one that you find interesting. If you want to follow the creator's than tap on the profile icon at the bottom left corner. In case you tap the slanted arrow, sharing options will appear. And you can rebyte or share that video on your social media accounts. You can leave a nice comment by clicking on the speech bubble. Or can even send a like on the video by tapping on the heart button.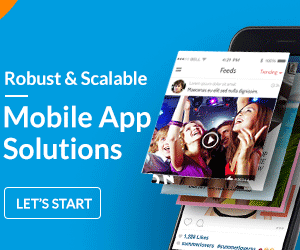 more navigation of byte app
You can create your own video by clicking on the white circle button in the middle of your screen. After you start interacting in the app, you will be able to see your followers, likes, rebytes by tapping on the lightning bolt icon at the bottom of your screen. You can visit your profile by clicking on the little person icon. You can see your posted videos in your profile and if you click on the three-dot settings at the top left than you can also see you previously done bytes or Rebytes.
The settings menu keeps you updated about your stats as you can check your number of followers, number of times your Bytes have been played and number of loops you have watched. This option is very helpful is you dreaming of becoming a star on the app. You can view your followers, and people you follow, manage any account you have blocked in the past or can even deactivate your account.
How to make a Video on Byte?
After you have decided to give video-making on Byte a go, click on the circle button at the bottom of your main screen. Both options of uploading a video or creating a new one are available and in that moment of time you want to upload a video then go on the picture icon at the bottom far right. After you have selected the video, make sure that the video is not longer than 6.5 seconds and if that is the case than edit the video to bring it under the guidelines.
Publish your video by clicking on the post button at the bottom right corner and you can also add a caption. By taping 'Add to Channel' option, your video will be added to the genre channels. This helpa others to find it easily. You can tap on the Save to gallery to save the video for watching it later.
Things to know
Byte, at least for now, does not provide you editing tools like Tik Tok does but one thing that it offers is Ghost Mode. Ghost Mode gives a faded, dream-like or flashback effect to your original image.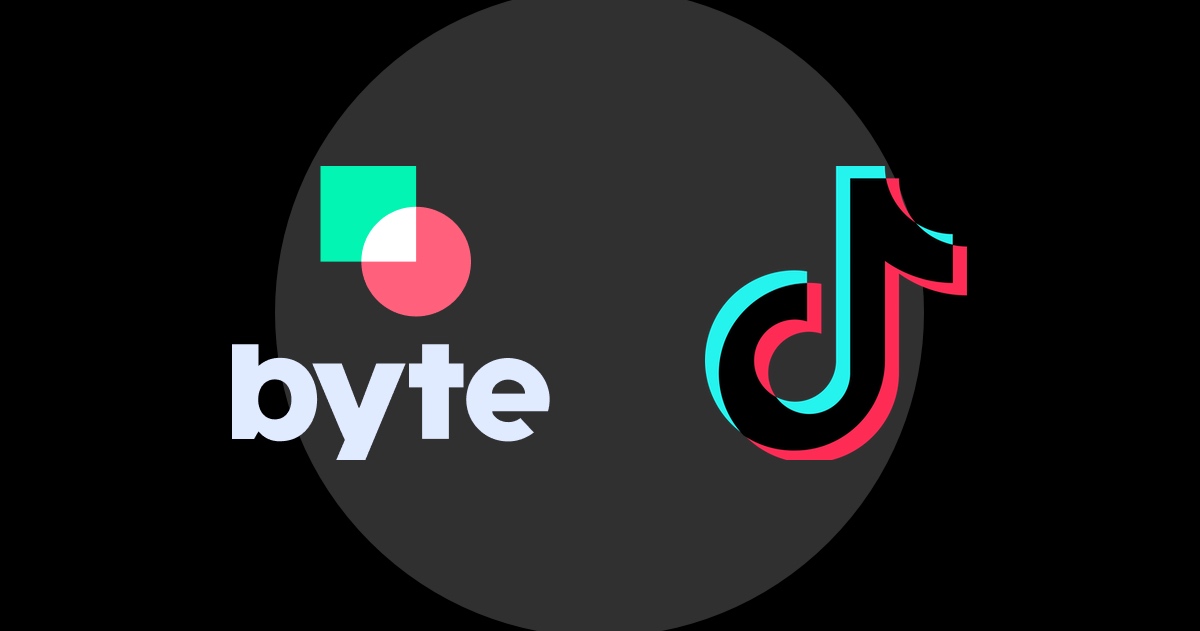 Controls of camera in Byte are different in comparison to Tik Tok. As in Byte if you lift up your finger off the record button, the recording will stop. This method allows its users to shoot cool stop-motion bytes. In Tik Tok, the process is just the opposite. The most super likeable feature of Byte is recovery of video, so even if you close the app while shooting video. Then the next time you open the app you will find the video where you left it. Your video will be lost if you click on the 'x' at the top left corner.
Introduction to Tik Tok:
ByteDance developed Tik Tok. It was launched in US in 2017. Tik Tok App can be downloaded for free from ios, Androis or Amazon app store. When you enter the app you will see a bunch of recommended videos to get a taste of Tik Tok. To create your video, in search of fame, than you will have to create an account in your name.
How to sign up for Tik Tok?
To sign up for Tik Tok you will have to tap on the profile icon present in the bottom right corner of your main screen. In order to sign up you will be provided with a bunch of options such as Instagram, Facebook, Twitter, Google and Email Address. Using 3rd party account you will be automatically signed in. You can also sign in manually but for that you will have to provide your birthday, a phone number or email address along with a strong password. Tik Tok will verify if you're a robot and after you pass that test, you are all set to go.
Navigation through Tik Tok:
Tik Tok interface will seem familiar to you if you have used Vine at some point of time. As soon as you enter various random videos will start playing on your home page and that is because you have not subscribed to any page or account. In order to make your home feed more personalized you will have to search for some genre of videos you might like. After you like and subscribe to the videos and accounts of your favorite genre, videos of your taste will appear in your feed.
To like a video you will have to double tap on the video or tap on the heart icon. To follow some creator, click on the profile icon. There are other options available on the right hand side of the screen like leaving a comment, sharing a video or finding out about the song playing in the video.
To save a particular video that you like very much, add it to the favorite's album. If you want to exit the app then long press on the screen. You can also see other videos of that creator by swiping left on your screen.
After you have established yourself a bit on the app, likes and comments from your followers will start appearing in your notifications tab. Your message inbox is also a part of your notifications tab. To make any changes to your account like privacy settings or push notifications than you will have to tap on the profile icon and then on the three dot settings in the top right corner.
How to create a video on Tik Tok?
This process will seem familiar to you if you already know the aspects of uploading videos on your social media accounts or editing content on your phone's camera app. You have to tap the '+' button at the bottom centre of your main screen and then provide Tik Tok with the necessary permissions it asks for. You have the option of filming a new video or uploading an older one and along with that you can also trim the video according to your convenience. Sound editing options are present at the top right. While the video editing options are at the bottom left screen. A song can be added by tapping on the 'select a song'. Even using a Mixer tool or trim to make the perfect according to your need.

After this, you have the option of changing the colour of the video, adding stickers, Snapchat-type filters, GIFs, emojis and more. If you want to make something disappear from your screen than drag that item to the top of the screen, a bin will appear and then just leave the button to make it disappear. Some of the video effects Tik Tok contains are in the name of Rainbow, Water, Snow and feathers. Videos can have transitions like Scroll & rotate. You can change as much as filters as you want within the video, just long press on the filter to apply it and after that go to stop. Click on the Select Cover in order to create a thumbnail in a video.
things to know
By tapping on next your publishing process will start and the publishing screen is similar to that of Instagram. You can add description, add hash tags and tag friends. Tik Tok will always ask for confirmation before you post your video no matter what your privacy settings are.
Conclusion
Both Tik Tok and Byte have their own qualities and features and you according to your taste will have to decide which app works best for you. Tik Tok has been in the market for a little longer than Byte. Byte was based on Vine. If you want to create minute long videos than Tik Tok is the go to option for you. If you want to create short videos of 6.5 seconds, than use Byte. You can decide which app works best for you by trying both of them out as they both are free to download. Get mobile app development services at affordable prices.