Cannabis, also known as marijuana or weed, has gained considerable traction recently. A recreational drug, cannabis is known to possess several health benefits, making it an alternative remedy for people across the world. It has, in fact, become legal in many parts of the USA, and there are hundreds of weed apps that deliver cannabis to your home. 
As per statistics, the US cannabis industry is growing feverishly and will likely reach $32 billion in annual sales by the end of this year. Also, global spending on legal cannabis will account for over $57 billion by 2027. 
The sales of cannabis have especially increased after the pandemic. Many people living in areas such as California, Nevada, Alaska, Oregon, Washington, etc. are using the best weed apps out there to order weed or obtain accurate information about the drug. 
However, the issue is that there are very few marijuana or weed apps that are reliable and ensure the effective delivery of weed. And this, in turn, is making it difficult for people to get quick access to cannabis or medical marijuana. If you are a keen entrepreneur looking to enter this industry, the best time is now. You can develop the best weed delivery app, such as Leafly, that allows users easy access to weed and earn their share of the revenue from this budding industry. Before entering this industry, this article will examine the best cannabis apps you can check and analyze. 
Related Post: OMedical Marijuana/Cannabis Delivery App Development: Cost and Key Features
Leafly- Best Weed Finder App
Regarding the best marijuana apps, Leafly definitely tops the chart. It serves as the best resource for learning everything about cannabis, reviewing the different strains, as well as locating dispensaries in one's area. 
Currently, Leafly has millions of monthly users. The best part about using this app is that it allows users to identify the cannabis strain that is right for them, based on their stated effects and feelings. The app has an age rating of 17+. 
Moving on, some of the features of Leafly that most notably stand out are:
"Cannabis 101" feature that provides comprehensive information about the hash
Users can quickly locate the best pot dispensary, legal doctor, and weed delivery services
Leafly map helps to gather the location of the nearest Leafly dispensary
Real-time updates on order status and notifications on new deals

Best Cannabis Delivery Apps like Leafly to Find Weed Near You
Now let's move on to more weed delivery apps that are quite popular among users and have constantly received excellent ratings.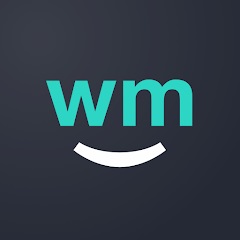 1. Weedmaps – Top Weed App
Weedmaps is a weed app that offers extensive and accurate information about cannabis. From helping users find nearby pot dispensaries, doctors, and deliveries to exploring new products and brands, the app is a one-stop shop for all weed requirements.
The weedfinder app offers everything, including edibles, gummies, strains, tinctures, and gummies. Detailed information about each kind of product and the recommended dosage amount exists. Lastly, users can benefit from regular news updates and reports about the cannabis industry and any new weed products hitting the market.
Notable Features:
Simple interface with intuitive layout design and easy navigation
Allows locating nearby cannabis dispensaries, CBD shops, and even licensed doctors
Personalized cannabis strain recommendations for newbie users
Regular deals, coupons, and discount offers on cannabis products
Frequent updates on Cannabis law, legislation, and regulation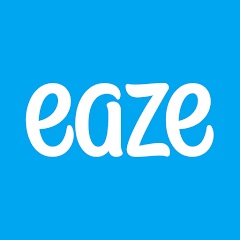 2. Eaze – Best Weed Finder App
Eaze is one of the best weed delivery apps that is completely beginner-friendly. The app operates in California and serves as a middleman between cannabis users and licensed marijuana dispensaries nationwide. Using the weed app, users can easily purchase good-quality marijuana and hemp-derived CBD products. They can even purchase medical cannabis, available only in a few selected US states. Thus, the app offers a convenient and straightforward way for users to purchase cannabis products and deliver them right to their doorstep.
Notable Features:
Delivers products right at the doorstep within a stipulated time frame
The tracking feature enables users to track their order in real-time and check out the ETA
Users can also learn about the latest cannabis edibles and get relevant recommendations
Option to pay online via various e-wallets
Read More: How to Develop a Telemedicine app on the concept of Doctor on Demand?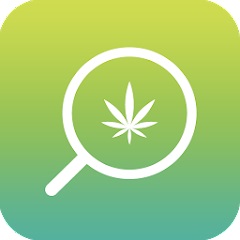 3. PotBot – Good Marijuana Delivery App
PotBot is an excellent cannabis delivery app that is specially designed for the distribution of medical marijuana. Developed by Potbotics, a leading technology and data aggregation firm in New York, the app aims to provide personalized guidance on the use of medical marijuana for treating different health conditions.
The app also offers extensive data on the use of different cannabis products. And all this data is based on the latest research. One of the best aspects of this app is that it mostly offers all organic and plant-based products.
Notable Features:
A beginner-friendly app offering detailed information about nearby cannabis dispensaries and marijuana clinics
Highly personalized marijuana recommendations, including advice on optimal strains and consumption techniques
Best suited for patients seeking medical marijuana
Provides user-generated reviews gathered using the AI technology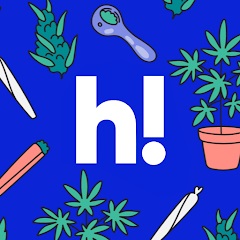 4. High There – Top Weed Mapping App
High There is a weed app that connects users with other people sharing similar interests. It provides a great platform for all cannabis lovers to connect with like-minded individuals and deliberate on different topics.
With High There, users can identify Cannabis experts who can help them find the best product per their requirements. Additionally, they can share their experiences with all community members for a better understanding of the use of cannabis.
Notable Features:
Find cannabis experts who can make suitable product recommendations
Meet new people from across the globe having the same interests and chill with them
Share your cannabis experience with others and get helpful advice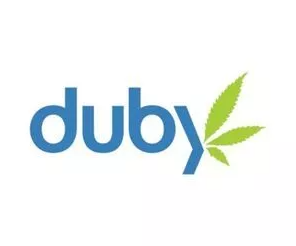 5. Duby – Weedfinder App
Next on the list of the best cannabis delivery apps is Duby, which is highly useful for small-scale retail cannabis shops or dispensaries. Using the app's platform, these retail stores can advertise their products and services and reach their target audience.
On the other hand, the app enables users to find out good and reliable cannabis dispensaries and delivery services in their areas. Even individual users can create a Duby and pass it around on the app for others to try.
Notable Features:
Best suited to small-scale retail users to build their cannabis brand and promote their products
Users can find dispensaries and products available in their areas
Users can light up a Duby and pass it to other users anonymously near them
Private messaging among the users makes it easy to connect around and explore
Also Read: Doctor on Demand Mobile App Development Cost and Key Features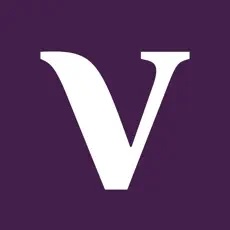 6. Vana – Weed Delivery App
Formerly known as Muncheez, Vana is a weed delivery app that has gained immense popularity recently. It is an all-in-one app that allows users to locate cannabis stores and gather in-depth information about the various strains and brands available in the market.
The app is easy to operate with a simple and intuitive interface, even for newbie users. Also, medical marijuana patients can check out user-generated ratings and reviews to find the most trusted dispensary and benefit from regular deals and discounts.
Notable Features:
Users can browse through the many marijuana stores and dispensaries located in their area
The app offers detailed information on cannabis, recent industry developments, research and legalization data, the launch of new products, etc.
Users can check out the ratings and reviews of products, leading brands, dispensaries, and delivery services.
Regular discount offers from the retailers and stores listed on the app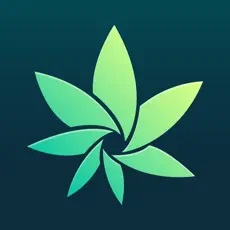 7. HiGrade
HiGrade is a unique weed finder app that allows users to test the quality of their cannabis flowers right from their smartphones. They can upload three pictures of the flower to obtain an accurate insight into the quality and type of strain. Apart from finding out the amount of THC in the flower, the users can also get strain-specific cultivation guidance directly from their phones.
The app leverages the power of AI and HiGrade's proprietary testing algorithm to help users find out information about the product right before them. Additionally, users can invest in HiGrade Scope, which is a distinct phone camera attachment to take high-quality images for more accurate testing results.
Notable Features:
The weed app app offers instant cannabis testing directly from the smartphone
The users can identify the bud's THC level, its quality, type, and much more before its consumption
The app provides cultivation assistance specific to the user's plant
HiGrade Scope allows the users to take HD images, revealing all microscopic plant structures

Conclusion
These are some of the most famous cannabis delivery apps available in the market right now. If you wish to develop a weed app, you can study the features of these leading mobile applications. Based on the needs and requirements of your target audience, you can develop an app and set up a steady revenue stream. If you are interested in building your own mobile app then contact us.
FAQs
How to Find Weeds Near Me?
Many weed apps are available nowadays that let users find weed near them. They can use the apps to locate nearby dispensaries and even order delivery from licensed retailers. 
What is the best weed app?
Depending on your requirements, there are different weed apps available. Some of the best ones that offer innovative features and high-quality products include Leafly, Weedmaps, Eaze, PotBot, Duby, Vana, High There, and HiGrade. 
What is better than Leafly?
Leafly is one of the world's most trusted platforms for cannabis users. But apart from that, Weedmaps is also an excellent app. It focuses on locating nearby cannabis stores and dispensaries and lists a comprehensive range of high-quality weed products and strains to try.
Is Weedmaps legit?
Yes, Weedmaps is among the best cannabis apps available to users. The app has plenty of vendors providing different cannabis-based products and delivery services. 
Is weed good for anxiety?
A lot of people have reported that marijuana helps people cope with anxiety. This is especially true for CBD, which is one element derived from the cannabis flower. 
Is weed good for skin and hair?
Reports suggest that cannabis contains omega-3, omega-6, and omega-9. These three nutrients help to reduce blood clotting and make the skin and hair supple and radiant. Additionally, omega-9 may help to reduce dandruff and promote good hair growth. 
Is weed good for sleep?
Healthcare experts suggest that using weed on a short-term basis may help people to sleep better. Also, it reduces anxiety, which further promotes deep sleep. 
What does weed do to your brain?
Weed or marijuana impacts brain functions such as memory, attention, and learning. Thus, it is advisable to abstain from the use of weed before the age of 18. 
What is Strainprint?
Strainprint Technologies is a leading research platform that conducts in-depth research on medical cannabis. It enables individuals to track their cannabis intake and use it in the most effective way possible. 
Is Leafly or Weedmaps better?
Both Leafly and Weedmaps are excellent cannabis applications. While Leafly helps access more products and strains, Weedmaps helps find nearby cannabis stores and dispensaries. As per reports, Leafly gets much more traffic as compared to Weedmaps.
Does Weedmaps scan ID?
Yes, weedmaps scans the identity of the requestor. As a user, you can select an authorized agent to request on your behalf by offering proof of identity. 
Who bought Weedmaps?
Weedmaps was purchased by Grow One in November 2015.