Why do we need the Best Keto Apps? New diets are coming across now and then; however, the one that has consistently remained popular among people is the Keto diet (ketogenic), which encourages the body to burn fat instead of glucose by avoiding carbs and focusing on a high-fat diet. Usually, the term 'high-fat' infuriates the health-conscious people. However, healthy fats such as fatty fish, nuts, and avocadoes transform the body. These are the kinds of fats ideal for the keto diet.
However, one complicated aspect of the keto diet is that many people get confused over where to start, as the options can initially seem limited. But, the proper knowledge makes all the difference, and with the help of a free keto diet app, it is easier to stick to the Keto diet plan. This article discusses the crucial aspects of the Keto diet, how the carb counter app works, and offers the list of the most popular Keto diet apps in the app stores.
Related Post: Best Free Intermediate Fasting Apps for Intermittent Fasting Schedule
What is Keto Diet?
A keto diet plan is mainly a low carbohydrate diet often used by people in case of serious illness, but most common for weight loss or to reduce the body fat percentage. This diet is high in fats, moderate in protein, and extremely low in carbs. People following the Keto diet plan to track these macros to consume them in the following ratios: 55-60% fat, 30-35% protein, and 5-10% carbohydrate. Hence, a 2000 calorie per day intake means consuming 20-50 grams of carbs. Here the science is putting the body into the state of Ketosis. Glucose is our body's primary energy source, so the body will choose it over any other source when available. People obtain Glucose from the carbs in their diet. So, as they eat less than 50 grams of carbs/day, the body will change its source of energy and will produce ketone bodies to use as fuel. Health experts have named this metabolic state' Ketosis.'
When the body is in ketosis, it produces less insulin and stores less glucose as fat. This way, the Keto diet helps someone aiming to lose weight and body fat. Usually, experts consider it as safe as the number of ketone bodies produced by the body doesn't alter the blood's pH level. It distinguishes Ketosis from Ketoacidosis, a life-threatening condition where many ketone bodies alter blood's PH, making it acidic.
What is Keto Diet App, and How Does It Work?
Free carb counter apps and Keto apps are a boon for people keen on following a Keto diet plan but perplexed about where and how to start. It can be challenging to follow a keto diet; however, with the help of a free keto diet app, people can efficiently track their macronutrients or macros, and some carb counter apps even offer suitable recipes and nutritional information for a range of foods.
Related Post: Diet Planner Mobile App Development Cost and Key Features
Best Free Keto Diet App to Manage Your Carb Intake
Here we present the best carb counter app that can help you start and stick to a Keto diet:
| Application Name | Available On | Revenue Model | Publisher |
| --- | --- | --- | --- |
| Carb Manager | Android | iOS | In-App Purchases | Wombat Apps LLC |
| MyMacros+ | Android | iOS | In-App Purchases | My Macros LLC |
| FatSecret | Android | iOS | In-App Purchases | FatSecret |
| Lazy Keto | Android | iOS | In-App Purchases | Lazy Keto App |
| Cronometer | Android | iOS | In-App Purchases | Cronometer Software Inc |
| PlateJoy | Android | iOS | In-App Purchases | PlateJoy |
| 8fit | Android | iOS | In-App Purchases | Urbanite Inc |
| KetoDiet | Android | iOS | In-App Purchases | Compumaster Ltd |
| Total Keto Diet | Android | iOS | In-App Purchases | Tasteaholics Inc |
| Senza | Android | iOS | Free | Senza |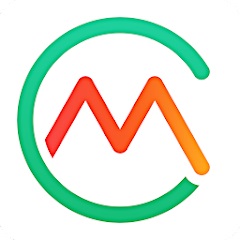 1. Carb Manager App
4.6
4.8
The carb manager app goes way beyond tracking macros and focuses more on minute details of a keto diet so that users can track exactly how their body is doing on this diet.
Key features:
Offers Keto calculator, calorie calculator, macronutrient calculator
Provides a water tracker to remind about hydration
Tracks sleep
Keeps motivated and educated
Nutrition details regarding macro and micronutrients
Healthy recipes
Pros:
Allows tracking various helpful keto metrics, such as blood sugar levels, macronutrients, ketones, and more)
Allow easy food logging via photos, barcode scanning, and voice command.
Syncs easily with smartphone apps or fitness trackers.
Allows tracking of other lifestyle habits, such as exercise and water intake.
Cons:
Limited food database
Expensive premium version at $40/year
Inaccurate nutrient data as the other users enter it
The Barcode scanner is way too quick that it incorrectly scans food items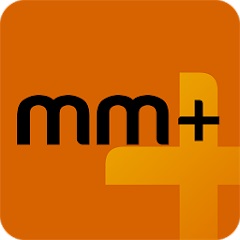 2. MyMacros+
3.9
4.7
This app comes with a vast food database with more than five million foods and allows precise tracking, which is crucial for using a keto diet.
Key features:
The food database is available offline, so food tracking is more accessible regardless of the user's location.
The macro Coach feature tells what to eat to meet macro goals
My Circle feature allows adding other users to the Circle to track & update their macros
Users can customize foods & recipes and set up nutritional goals
View nutrient breakfast for each meal, track water intake, and much more.
Pros:
No Internet connection is needed to log foods
A huge database of more than 5 million foods
Connected with friends in real-time with the MyCircle feature
Offers a body fat estimation calculator
Macro Coach guides you in making proper food choices.
Cons:
The app costs money to install the app and asks for an additional fee to unlock all features.
Some functionality works better on iPhone as compared to Android phones
It is not always easy to find the foods you are looking for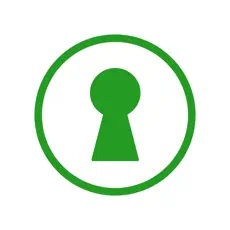 3. FatSecret
4.4
4.7
This calorie counter app can calculate and save several parameters regarding app users' health. The app functions like an easy-to-use food diary & diet calendar. It allows users to find several recipes and tips, keeping them motivated toward the Keto diet. FatSecret is compatible with various wearable devices and offers the best results with fitness bands.
Key features:
The app is easy-to-use
Offers everyday exercise records
Tracks weight, macro, micro, calories, and more
It is integrated with Google Fit and other wearables
Offers Community that seeks similar goals
Pros:
A vast collection of healthy recipes
Offers an exercise diary enabling users to record workout sessions, calories burned, and fitness goals.
Its image recognition feature makes food logging easier
Weight chart to view progress over a while
A food diary to track daily food intake
Community support keeps users motivated toward their diet goals; push notifications for meal times, weigh-ins, and journal entries.
Cons:
Requires paid upgrade to access recipes.
The nutritional food database can't be edited on the app, only on the website.
Few of the app functions work better with Apple than with Android.
Read More: How to Develop a Telemedicine app on the concept of Doctor on Demand?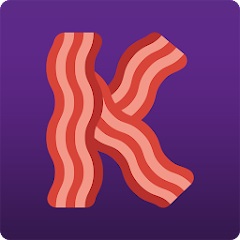 4. Lazy Keto
4.1
4.8
It may seem difficult to follow a keto diet initially, but the Lazy Keto app makes it easy to achieve that by planning out every detail of your diet in just a few minutes. Users can check and track their progress whenever desired. It offers a plethora of recipes to try and customized plans that help ensure that you get apt chosen from a Keto diet.
Key features:
The app is free and easy-to-use
Offers millions of delicious recipes
Helps in attaining weight loss and working on health
Includes recipes ideal for Paleo diet, Ketogenic diet, Atkins diet
Pros:
Massive collection of Keto recipes
All recipes are offered in the app's free version
Shopping lists are generated automatically
Cons:
The free app version includes advertisements.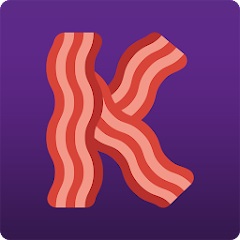 5. Cronometer
4.3
4.7
This app is built for people who want in-depth and complex data regarding their keto diet. The app breaks down nutrient intake, macros, micronutrients, supplements, exercise, metabolism, and much more. It also pairs with a BioSense breath monitor and a wide variety of activity trackers, like Garmin and Fitbit, keeping all your data in one place.
Key features:
Comprehensive nutritional tracking app giving free access to many tracking tools and nutritional information.
Its free version allows logging the food, exercises, scanning food labels, adding custom recipes, tracking macronutrients, logging supplements, and logging foods from famous restaurants.
Staff members review all food items in the app's database with enduring accuracy.
The gold upgrade allows users to access features like food suggestions, custom charts, a fasting timer, custom food diary groups, and priority customer support.
Pros:
A barcode scanner
Manually reviewed food items
Feature-rich free version
Cons:
No meal planning features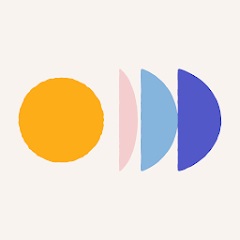 6. PlateJoy
4.7
Keto enthusiasts trying to figure out what to eat on a keto diet can benefit from this best keto app as it helps take all the confusion out of the diet. It allows users to customize their diet as per their requirements. Even though the app is not explicitly designed for people on a Ketogenic diet, it supports them.
Key features:
Offers nutritionist-developed keto meal plans, recipes, and grocery lists that save a lot of time and frustration for the end-users.
The app has users take a lifestyle quiz asking about their taste preferences, fitness and health goals, allergies, schedule, and dietary restrictions. After the examination, the app uses an intelligent algorithm to create a customized meal plan.
It offers hundreds of low-carb/zero-carb recipes for whole-day meals.
Pros:
Offers Customized meal plan as per uses' lifestyle & preferences
Accommodates different dietary restrictions
Meal Planning allows users only to buy food that is needed to reduce waste
The food menu can be synced with Google calendar
Cons:
Not enough vegetarian meals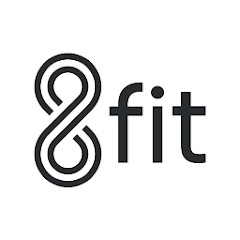 7. 8fit
4.0
4.7
For any weight loss part to show significant results, it is essential to combine it with exercises, and with 8fit, users can do meal planning, exercise regime, macro tracking, and much more.
Key features:
Easily calculates daily calories
Customized healthy meals & diet plans
Keeps nutritional goals
Workout plans for any time & anywhere
Pros:
Offers efficient workout requiring equipment
Step counter syncs with the Google Fit
Workout assessment to determine the starting level
Customized meal plan tailored to the preferences
Provides shopping list and meal plans
Cons:
Not every recipe in the app meets the keto meal plan requirement
Auto-renewal might lead to unexpected charges
Pricey to access Pro version: available at $30 for three months or $60 for one year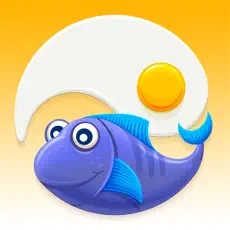 8. KetoDiet
4.1
4.4
To stay on the keto diet, people often require motivation, and the KetoDiet app offers just that by providing challenges and creating an online community atmosphere. The food database for diet tracking is significantly accurate.
Key features:
Offers free daily content like delicious recipes
Allows to set up health goals
Keeps the user data private
Accuracy in low-carb diets
Pros:
App's user interface is intuitive and easy-to-use
Delicious recipes
Competitive challenges and Facebook support group to ensure accountability
Verified nutrient data to ensure accuracy
Cons:
Doesn't allow customizing meal plans using different macros
Lacks customer service when having issues with the accounts
Also Read: Doctor on Demand Mobile App Development Cost and Key Features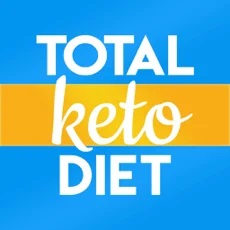 9. Total Keto Diet
4.0
4.7
This best keto diet app is created by Tasteaholics, a popular source for low-carb and Keto recipes; hence the best option for customized meal plans. The app uses its library of thousands of Keto recipes and presents customized meal plans tailored to individual user goals and macro needs.
Key features:
It offers built-in nutrient tracking, including both total & net carbs, making it an excellent keto diet app.
It generates beginner guides for Keto and shopping lists and is easily synced with Fitbit.
It is ideal for progress tracking as it enables users to participate in weight check-ins and upload pictures to visualize the progress over time.
Pros:
It offers a library full of a plethora of recipes
Weekly grocery list creator
The app educates its users regarding the ins & outs of the Keto diet
Customized keto meal plan tailored as per users' preferences
Cons:
Some users have faced issues with poor app functionality after they installed updates.
Barcode tracker at times ends up making the wrong selection
Not enough extensive food database compared to other apps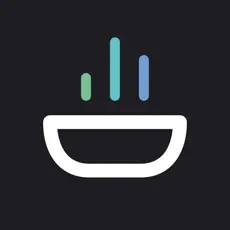 10. Senza
4.2
4.8
Senza is a free keto app for tracking macros and creating effective keto meal plans. Its database features 1.6 million food items and 5,000 keto recipes, and all the food items are verified for net carbs & sugar alcohol. It allows users to view their feed to find new recipe ideas and create an ideal keto meal plan. Senza even offers a 'find restaurant' feature helpful for finding low-carb, keto-friendly recipe ideas nearby.
Key features:
The app offers to 'find nearby restaurants' feature.
It offers unique social features connecting users with friends through the app to share recipes and log food items from their friend's journals.
Fasting window/nutrition intake tracking and metrics like daily score and weekly summary reports evaluate how well the users are sticking to their stated macro goals.
Pros:
Helps in making gradual changes
It is a simple-to-use app for the beginners
Allows tracking other lifestyle factors like sleep and can be synced with the fitness trackers
The app suggests keto-friendly restaurants while traveling.
Cons:
Users enter the app's nutrient data; hence it is not always accurate
Doesn't allow other users to edit inaccurate nutrient data
Other health benefits of Keto
Health researchers are still studying keto diets to determine their possible benefits and safety issues. Some researchers state that the Keto diet is effective in weight loss. In contrast, many doctors are concerned about the increase in low-density lipoprotein or 'bad' cholesterol caused by these diets. People following a keto diet strictly eat less plant-based foods, which have many benefits. Other studies suggest that Ketone bodies can benefit healthy aging and help treat a few chronic diseases like Heart disease, Epilepsy, Parkinson's disease, Brain injuries, Polycystic ovary syndrome, cancer, and Alzheimer's. However, most of these studies have involved animals for research, and human research is crucial to making any firm conclusions regarding potential benefits. Discuss with our developers for health fitness app development services.
FAQs: