The origin of mobile applications brought a transforming change in the lives of people and today these apps allow them to convenient accomplish most of their tasks. But it is not just the users that benefit from these mobile apps, as they also have a positive impact on the business proceedings, revenue and so much more. Did you know that advertisements shown on these mobile applications are a great means to generate revenue? Yes, the in-app advertising is highly potential and revenue generated from the advertising here is determined by different variables.
Same as it is with any of the digital advertising media, in the case of mobile apps as well, the revenue potential tends to fluctuate as per the audience demographics, size, and niche. An app that has a larger audience size is capable to generate higher revenue, but in the case of specialty also even though they attract smaller audience size still they have valuable audience segments that have immense potential.
Significance of in-app Video advertisements
Now there are various forms of in-app advertisements, which will be covering in the later part of the blog, but first, let's get an understanding of in-app video advertising as it is an important part of the in-app advertising. Also, in case you are keen on implementing the in-app video advertising for your mobile application, then you are in the right place. Here, in this article, we will be discussing in-depth the in-app video advertisement for revenue earning and a lot more.
To begin with, as you consider the implementation of in-app video advertisements, first, understand your options and how you can balance revenue that you generate through this experience that you are offering to your mobile app users. The thing with video advertisements is that they can easily be skipped within just five seconds by the users, hence it is vital to ensure that you serve the right and potential in-app video advertisements at the right time to your users.
So, here are the essentials to be kept in mind if you plan on earning revenue via in-app video ads
Rewarded Video Ads to enhance user engagement: This is an amazing option altogether. Here the rewarded video advertisements offer the app users an option to view video advertisements in the exchange of in-app rewards. When these rewarded video advertisements are shown to the app users when they need help to unlock features or to progress to the next level, then they would be more likely to engage with these ads and would keep using the app afterward as well.
Utilize AdMob to generate the revenue for your paid mobile app: The in-app video ads don't only add to the revenue earned via advertisements, but it also earns revenue by encouraging the free mobile app users to upgrade to the paid and premium app version, which is absolutely ad-free. It is basically the same app, but with no advertisements at all. There won't be added development cost or any new features, it would just be a version that came with ads and then upgraded to a version that has no ads at a premium cost.
Going with the right ad placement: Take a good look into your app and find out what your app users find most important about your app. This makes it easier to find the when and where the in-app video ads can be placed in your app. Like, in case of a gaming app, you wouldn?t want the ad to a pop-up while the users in the middle of playing a game. Instead, you would want that the ad appears at a time when the users would be eager to engage with it. This won't affect the whole purpose of the app and won't leave the users miffed.
Adding more ad networks that particularly serve the video advertisements: With the help of AdMob Mediation, you can easily mediate advertisements from the third-party ad networks, even the in-app video advertisements. As revenue is concerned, this technology does require you to add in an advertisement network that sinks your overall revenue. This AdMob Mediation offers this functionality called Ad Network Optimization (ANO), which when enabled, automatically adjusts your mediation stack as per the most recent eCPM (estimated cost-per-thousand impressions). Thus, here the ad network, which is highest paying, will be serving ads first, no matter whether the ad is from AdMob or a third-party network.
Also, the addition of more advertisement networks ensures that you have high chances to fill-in your ad spaces. At the same time, you have this option of setting a minimum eCPM for the ad spaces as this way your in-app video ads won't be displayed till the time they meet the set price. This way, lesser ads are displayed to your app users, but the shown ads would generate in higher revenue when they engaged with your app users.
Utilize the advertisement filters: Before serving the in-app video ads to the users, it is vital to know who your users are and what kind of content they are interested in. This way it would be easier to propel these app users of yours to watch your in-app video ad. After you have discovered your target audience, it is time to select the ad filter that best suits your ad and utilize it to ensure the video advertisement displays to your users are personalized as per their likings. Like, if your app is for the e-shoppers, then it is the better option that you adjust the ad filter setting to show video advertisements that interest that shopaholics.
Tricks & Tips to Increase in-app Advertising Revenue
Often it happens that despite putting in the best efforts, some businesses fail to make or increase revenue even after integrating the in-app advertisement into their mobile app. But don't worry as you are definitely not the only one here. Below we discuss what needs to be done in order to scale up the revenues earned via in-app ads.
Native Advertisements: First things first, consider the type of advertisements you are using. In case you have chosen an annoying or intrusive format, then it would affect your income and may result in losing users. The thing with native advertisements is that they always leave the users impressed and never are always so efficient and engaging. It is because here the type of ads blend well with the rest of the app content, sans any distraction caused to the users. Upon applying this technique in your app, you would surely notice the positive change in the attitude of your users.
Selecting Right in-app advertisement type: Did it ever come to your mind that your users might prefer another ad type than what is offered by you. Right now, there are so many options available for the selection. Just as we discussed above, the video ads are presently considered as the most viable option and they are quite effective when you look to engage your app users, though this format comes with certain rules. It is vital to maintain the native aspect as mentioned earlier too, and ensure that the best quality is offered for all screen sizes. Other of the advertisement types are banners, Fullscreen& Native.
Create Ads that are valuable to your audience: By enabling your app users to interact with the promotional content, one can attract users & make them interested in the advertisements. Like, there are playable ads that for a few seconds offer this feeling generated by the whole experience of this newly launched game. At the same time, the rewarded ads offer an amazing opportunity to their users to save their character upon watching a short clip. Ultimately, these elements entertain the audience and in turn, helps you in increasing your revenue.
Being Relevant is the key: Apart from deciding about the right size and best place for the ads, it is vital to provide the right context. If your audience is solely focused on men, then there is no point in presenting ads that are about the discount for women jewelry. They mind want to buy the jewels as a gift for someone, but these occasions would be less, so the chances of matching their likings with this kind of ad are the least. Upon offering your users the kind of content they like, it increases the revenue, while it also ensures that your users have a good experience overall.
Adapt Ad Space's Size & Placement: Have a look at your ads and find whether they are very big for your app type. Or it could be that they are placed somewhere where users might easily ignore them. It is not good for your business to be very obvious or being unnoticeable. Find the right path between two extreme and let users find your ad sans any intrusion. Mow, finding the perfect solution is very difficult here but having the best intentions for yourself and your customer will help in finding the right solution.
Find an Ad Partner that serves your requirements well: Really a vital factor. There are several aspects that need to be considered when you choose an ad partner.
Payment Plan: Now the payment procedure is affected by two main factors. Firstly, the payment method chosen by you must suit you. And then secondly, you need to consider the payment schedule. To find a network that makes the payment quickly.
UX Quality: it is important to enhance revenue as well as the number of app users simultaneously. It makes no sense, in the long run, to make money when your customers are left frustrated with your ads. Thus, ensure effective in-app advertisement monetization with great UX.
Measure Performance: eCPM needs to be considered while choosing the right ad network for your app, however, the measurement is influenced by a number of variables. Thus, consider the fill rate and traffic quality.
Technology: As it comes to the technical front, a few aspects allow you to choose a reliable partner, they are:
How easy is the integration of the new SDK?
What about the dashboard complexity?
What about the ad server?
This stage is quite important and hence here your decision must not be based on the assumptions. Here, you would require certain facts to continue with a smart strategy.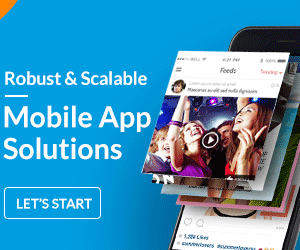 Selection of a Pricing Model for your Ads: To run the mobile app ad campaigns, there are different pricing models you need to choose from:
In this format, the payment is made by the advertiser to the publisher every 1000 times an ad is displayed. This model is great for app publishers as an adjust required to be shown to make revenue. However, there is a downside here, which is if your app audience is a good fit for the advertiser and your ads keep on getting the huge number of clicks, then you instead have a chance to make more revenue by charging-per-click.
Here, the advertiser will only pay when an ad is clicked. This format is quite beneficial for the advertisers as they are paying nothing for the ads which do not generate clicks. For the publishers, CPC can serve as a good alternative to the CPM, but there is a risk involved in giving the impressions for free and no revenue generation at all in case ads do not get the clicks.
Here, the advertisers are going to only pay for the clicks that result in a specified action. This may consist of an app install, or web registration, signup to a newsletter or a form submission. This model involved low risk for the advertisers as here they are paying only for the specific outcomes. Meanwhile, in the case of publishers, there is this possibility of serving a lot of advertisements and generating a massive number of clicks without getting paid for the conversions.
Cost Per View & Cost Per Install
Other of the app formats consist of CPV & CPI, which are mainly to generate videos & app installs. Even though here there is not any definite rule regarding which of the pricing model to offer, still the publishers prefer CPM as it is the most predictable one. Still, the pricing model which generates the most revenue would depend on:
Your Audience
Your App
The offer
The Advertiser & the ad creative
It is advised that you experiment with different pricing models to find out what your audience ultimately responds to.
Testing
This remains the most crucial factor as without proper testing everything else won't make any sense. Do you need to figure out a few suitable channels to ask for your users? feedback and then try to understand things from their point of view. Ultimately only customers can decide what is working and what is not.
Conclusion
As incomes to increase the revenues from the in-app advertisements, it is vital that you enhance your in-app ad performance. It is advised that you work with reliable partners to serve relevant and native ads which can be adjusted easily as per you're the style of your app. This certainly will increase revenue without losing any customers.