The big and much-anticipated release of Android's new operating system Android 10 has finally taken place. Initially, on September 3rd, 2019, it was solely released for the Google Pixel phones. But finally the latest major update was introduced as Android Q at the Google IO 2019, and now it has been rebranded as Android 10. After all, it is way easier to grasp global users by switching to numbers.
As per the Google VP of product management for Android, Sameer Samat, "As a global operating system, it's important that these names are clear and relatable for everyone in the world. We think this change helps make release names simpler and more intuitive for our global community."
Now with Android 10 update, Google brings a lot many refreshing features that Google has listed on its official page for new software. Among the many of them, the long-awaited system-wide dark mode (known as ?Dark Theme?) tends to be the major shift from Android Pie. Besides, there is iOS-like Gesture Navigation, along with the privacy controls & Focus Mode to shut the notifications off when you have to get the things done. Besides, there are also details on the Project Mainline that was introduced at the Google IO 2019. It allows Google to launch high-end security updates to the phones between some major updates.
So what are the other changes that come with Android 10? Well, to find them all, here we have talked about the feature-list below and this is based on everything that is found on the official page.
Dark Mode
Finally, with Android 10, the much-awaited Dark theme has been introduced into the operating system. Apart from the aesthetic preference, it can be better in many other ways, like for your eyes, depending on lighting conditions when you use the phone. Not just this, but it can be great on battery life, mainly when you use the phone with an OLED screen. Here the phone won't require lighting up those pixels that show black, hence it saves you some power as well. Not just this but in case of Android 10, it automatically turns to Dark theme when low on battery. This shift is brought into Google's ecosystem with the apps such as Photos & Calendar also showing up darkened.
Related Post: Android 11 is out and all Ready to be Grabbed
Smart Reply everywhere
This Smart Reply feature from Google is quite fun, as it instantly offers the words or emoji, and serves up quick-tap response options for the messages which are very much on-point. Now with the introduction of Android 10, you can easily access these with any of the messaging apps, be it Facebook Messenger, Signal, or WhatsApp. These are the contextual response buttons, which can be still ignored and users can choose tapping out a full response, but who would want to miss the fun and save some of their time.
Related Post: Android P – Is it the New Definition to Android App Development
Focus Mode
With smartphones adding more & more features, and more & more apps and games, at times it can be overwhelming and even tough to put your attention anywhere else. And this is where Focus mode comes useful. Unlike the more severe Focus mode of OnePlus that blocks the vast majority of phone functions for a while, Google's version allows you to effectively disable a few apps immediately. This way the notifications can be hidden and it makes them inaccessible, forcing the users to go anywhere else or focus on whatever else they are doing.
Full-on Gestures
With Android Pie, iPhone-kind gestures were rolled out, but now Android 10 takes it to a new scale. Introducing gesture controls, Android 10 has put a tiny bar at the bottom of the screen. This way to switch apps you can swipe up from the bottom before holding & releasing, swipe up to go home, and swipe from either side of the screen so to go back. Even though it is not yet as intuitive as Apple's gestures, but soon it might get there.
Related Blog: Everything you need to know about Android Q.
Live Caption
This is considered as the coolest new feature that Android has introduced in the past some time. Live Caption uses the machine learning capabilities to provide real-time captions to any form of video: be it download, streaming, or the videos that you have recorded. Here you are not even required to be online, as everything takes place right on your smartphone. Initially, this feature will only be available on a few of the higher-end phones, however, it is expected to roll out widely later on.
Project Mainline
At time Android phone owners are required to wait for the software updates from the manufacturer, as most of the phones either have tweaked or skinned version of Android. This is not helpful but Google surely hopes to ease this process a little with the Project Mainline. What Project Mainline does is that it takes away the key elements of the Android operating system and it makes them updateable through Google Play. This way you will be getting the critical updates way easily, straight from Google, instead of waiting for LG or Samsung for dropping a system update. Even though there will be still some wait to get some major new OS features on the phone, but still it is a good start somewhere.
Wi-Fi Sharing via QR Codes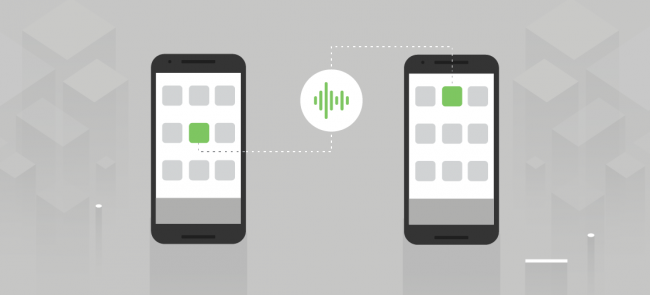 It has been since long that the smartphones from the brands, like Huawei & Xiaomi, enable the users to share the Wi-Fi credentials via the QR codes. The good news is that Google has also adopted this trend with its new Android update. This feature is quite easy to use and just as tapped on the Wi-Fi connection, you can simply hit the share button, and then authenticate with it with your fingerprint or phone's password. Now from here, you can see a QR code, and your friend will be able to scan this code to gain access. This has already been available with the third-party apps, but now it is great to see Google also catching up on this trend.

An improved Files app
The earlier Files app from Google didn?t even have a shortcut in the app drawer, however, fortunately, things are different with Android 10 Files app, which is a notch above. Not only this app has a shortcut but it even offers a revised UI, quick access to the other apps, and a universal search bar at the top.
A standard depth model
With Android 10 also comes a new depth format that is dubbed the Dynamic Depth Format, and it opens the door for depth-editing in many of the third-party applications. Coming in the Android 10, here the apps can request a Dynamic Depth image that consists of a JPEG XMP metadata related to the depth-related elements and also a depth & confidence map that is embedded in the same file on devices that advertise support. Google has even confirmed that this new format will allow third-party apps to tweak depth data to create specialized bokeh or blur options.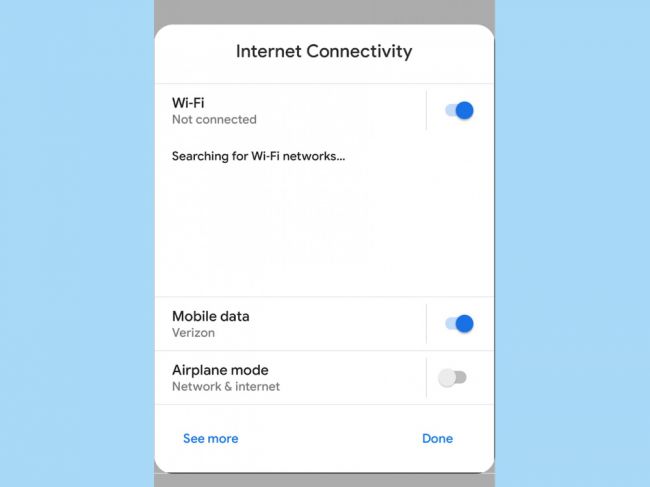 Quicker access to Settings
With Android 10, it is immensely easy to toggle between Bluetooth, Wi-Fi, and other of the connectivity option, however, Google makes this process pretty easier when you are in applications. Simply, enter the Setting Panel. Then the new popup window can be summoned by the app in certain scenarios. The browser can even be launched in the airplane mode and it can now tell the users to activate Wi-Fi, and then automatically summon setting panel.
These are the exciting new features of Android 10, so let us know your views on them!